Hands-down' one of the worst parts of being burdened by debt is the incessant calling' writing and mailing by debt collectors harassing you.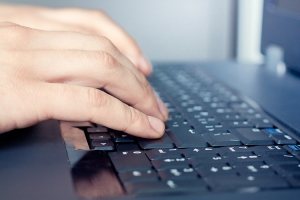 The bad news is' amid tighter regulations intended to force them to scale back' they have gotten more creative.
Our Woodland Hills bankruptcy lawyers understand that debt collectors routinely troll Facebook in search of their targets. And if they can't "friend" you' they will try "friending" your real friends. Even though federal law forbids collectors from bothering your friends and family about your debt' they often get away with it because the law lacks specific guidelines with regard to social media.
Now' regulators with both the Federal Trade Commission and the U.S. Consumer Financial Protection Bureau may seek to change that this year under the Dodd-Frank Act of 2010. As it stands' the debt collection industry generated 180'000 complaints from consumers to the FTC in 2011. About 30 million consumers – or one out of every 10 U.S. citizens – has an account or accounts in the collection process totaling about $1'500 on average.
The director of the CFPB has said that these agencies' use of social media is specifically in the sights of regulators' which are currently looking at ways to crack down on such practices.
Some of the existing complaints regarding social media contacts include debt collectors who post rude or insulting postings on the wall portion of an individual's personal site – something all your "friends" can see. In other cases' the debt collectors have been known to pretend to be amicable individuals in order to get you to interact with them' and then turn hostile or use the information you disclosed against you in court.
But part of the problem is that the laws aren't crystal clear with regard to how or even if debt collectors can use platforms like Twitter of Facebook to contact debtors. The law doesn't mandate that collection agencies get your consent before they reach out to you on Facebook' though a number of agencies are trying to police themselves in order to avoid having the federal regulators step in. But given the continued pervasiveness of such practices' particularly in a manner that is abusive' that may not be enough.
Recently' American Express Co. settled for nearly $113 million with the CFPB – largely in part due to unlawful debt collection practices. Other firms are considering the large pay-out a warning – which was part of the likely intention.
The Federal Financial Institutions Examination Council' which is comprised of a team of regulators' last month requested public opinion on the issue and plans to launch a formal inquiry.
Either way' insiders say it's likely that Congress will either step in to clarify existing law or the CFPB will do it for them.
In the meantime' you can stop all debt collection contact by filing a Chapter 7 bankruptcy. If you have already reached the point where multiple collectors are reaching out to you on a regular basis' it's time you reached out for help.
If you contemplating a Chapter 7 bankruptcy in Woodland Hills' contact tel:(818) 446-1334 to schedule your free consultation. Call (818) 446-1334