Nearly three decades ago' there were roughly 18'000 different federally-insured financial institutions operating within the U.S.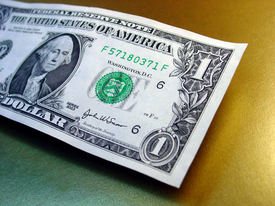 Today' The Wall Street Journal reports that figure has dropped by more than 60 percent' leaving the estimated 8'000 remaining banks bigger and more powerful than ever. That leaves consumers – and debtors in particular – with fewer options and at a greater disadvantage.
For those contemplating filing for bankruptcy in Woodland Hills' it means most of their debt is likely to be owned by a few megabanks'. Consider that despite a long list of sanctions for foreclosure abuses and improper debt collection practices' U.S. Attorney General Eric Holder still classified the banking institutions in this country as "too big to jail."
Consider the tragic case of a Fresno woman' a breast cancer victim who lost her home – and soon after her life – when Wells Fargo refused to honor a promised loan modification deal after she had fallen victim to a pick-a-payment loan scam from one of the bank's subsidies.
According to The Fresno Bee' for Marsha Kilgore' the loss of her home meant she couldn't get the federal subsidies she needed to pay for the expensive output of electricity required to keep her life-saving medical equipment operational. Her loved ones say the bank took advantage of both her ailing health and struggling financial situation.
The 62-year-old had reportedly made regular payments on her modest condo for 16 years before she was diagnosed with breast cancer and forced to quit her job as a real estate agent. She was able to collect payments from Social Security disability' which gave her just enough to cover the mortgage' but it didn't leave her with much else.
With her battle for life in full swing' she received a call from the now-defunct World Savings (later acquired by Wells Fargo) offering the pick-a-payment loan' which offered up lowered payments for a limited amount of time. The catch' however' is that the lowered payments aren't enough to cover the interest' and that amount was later tacked onto the loan balance.
Kilgore's loved ones say she signed the paperwork based on false statements made by bank officers' and that she tried to have her signature rescinded the very next day' but the bank refused. Within a few short years' she owed nearly $180'000 on a condo she had purchased in 1990 with a loan of about $65'000. Her payments started at $650 monthly and quickly shot up to $1'750.
She joined a class action lawsuit against Wells Fargo' which agreed as part of a settlement to modify the loans of those involved. However' the bank foreclosed on Kilgore's property before that happened. To date' it's only modified about a third of those involved in that class action case.
Being evicted from her home meant Kilgore didn't have a permanent address' so she wasn't eligible to receive the Medicare subsidies she needed to pay for the electricity needed to run the medical equipment she'd been prescribed for her newly-diagnosed chronic obstructive pulmonary disease.
She stayed here and there with friends' but mostly' she lived in her vehicle. It was a hard life for someone so sick. She died just six months later.
Wells Fargo is one of those banks considered "too big to jail'" in spite of such egregious actions. The continued reduction of the number of banks only ensures that those left standing will be even more difficult to challenge. Having an attorney who can offer aggressive protection of your interests is of the utmost importance in these cases.
If you are contemplating bankruptcy or foreclosure in Woodland Hills' contact Cal West Law to schedule your free consultation. Call (818) 446-1334.