Earlier this year' a bill that would have beefed up regulations on payday lending practices in California was shot down in the Senate's banking committee.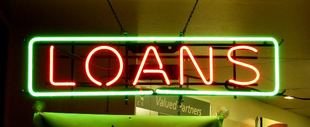 SB 515 would have prevented borrowers from taking out more than four payday loans in a 12-month period. It would have also resulted in a stronger vetting of borrowers' ability to pay the loans extended to them and additionally would have stretched the borrower grace repayment period before sky-high fees kicked in.
As the measure did not pass' though' our Woodland Hills bankruptcy lawyers have been meeting with a number of clients who have roped into these predatory' short-term loan arrangements.
Recently' a number of states' have taken action to crack down on predatory payday loan operations' particularly those operating in states that have banned them. For example' New York has had a short-term loan interest rate cap of 16 percent since the mid-1970s. However' that hasn't stopped payday lenders from extending loans to people at interest rates that in some cases top 500 to 1'000 percent.
That's what makes these loans so dangerous. Some have argued they serve an important purpose for people who are living paycheck-to-paycheck and have an emergency expense. The problem is that when the interest rates are so high' people are tricked into believing they are paying down the principal balance when' in fact' they are barely even making a dent in the interest. It turns into a vicious cycle' with astronomical fees piling up in the process.
The worst part is that these lenders are targeting those who can least afford it.
Compounding matters is the fact that large banks are often complicit in collecting these fees' even in states where such operations are illegal and even when customers are begging them to stop. Banks are providing automatic withdrawals to the payday lending source. When there isn't enough money there' it can trigger a cascade of overdrafts and other fees that go to the bank – giving larger financial institutions little incentive to respect a consumer's wishes.
Getting those automatic withdrawals to stop can be even tougher in a state like California' that hasn't banned these practices. A federal measure protects military families by capping APR at 36 percent. But this does not shield the rest of us.
Payday lenders are also notorious as some of the most aggressive when it comes to debt collections efforts. Those include calling up to a dozen times daily.
Federal institutions have done little overall to crack down on predatory payday lenders' though the newly-formed Consumer Financial Protection Bureau does have the authority to address institutions that engage in unfair' deceptive or abusive practices.
While this is known to be a widespread problem' for an individual caught up in the cycle' one of the best things you can do is reach out to an experienced bankruptcy lawyer. A bankruptcy may or may not be your best option' but you won't know that until your attorney conducts a full review of your finances. It may be that a debt settlement is in order. Being effective with this requires the help of someone who knows the laws' knows your rights and is ready to fight for you.
If you are contemplating bankruptcy in Woodland Hills' contact Cal West Law to schedule your free consultation. Call (818) 446-1334.
Additional Resources:
Major Banks Aid in Payday Loans Banned by States' Feb. 23' 2013' By Jessica Silver-Greenberg' The New York Times