The pace of consumer spending in America is on the uptick' with borrowers in May racking up debt at a faster rate than they have in over a year.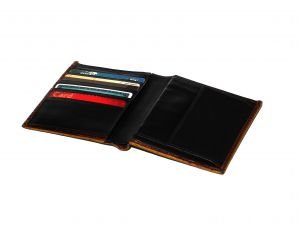 Our Woodland Hills bankruptcy lawyers know that generally speaking' this is viewed as a good thing. It means that consumer confidence is higher' as people tend to borrow less when they worry they won't be able to pay it back.
Still' a rise in debt can end up spelling trouble for some. There is always the possibility that people may overestimate their ability to repay those debts. That's where people run into trouble that might require assistance from a bankruptcy lawyer. In some instances' we may be able to help you avoid filing. In other cases' it truly is the best way to put yourself in an overall stronger financial position to be able to provide for short-term expenses and save for long-term goals' such as retirement.
The Federal Reserve reports that in May' Americans borrowed some $19.6 billion. Total debt that month reached a record $2.84 trillion.
About $6.6 billion of the debts racked up in May were in the form of credit card debt' bringing the total amount of credit card debt up to more than $847 billion. That's the highest it's been since the fall of 2010. (It was at its highest in July 2008' when it stood at $1.02 trillion. That was at the dawn of the Great Recession.)
Additionally' student loan debt in May rose by about $13 billion.
While officials say they don't expect credit card debt levels to rise to what they had been prior to the recession' there seems to be little dispute that overall debt will continue to climb.
Stepping back from this macro-level perspective' it's important for individual consumers to understand when their borrowing might have exceeded a comfortable amount. There is no magic number' of course' as everyone's circumstances are different. However' there are a few common-thread warning signs that it may be time to seek the services of an experienced Chapter 7 bankruptcy lawyer:
Are you paying late fees and juggling bills? Habitually running up late fees is a result of either an inability to pay or laziness – usually the former. If it seems like you are always playing catch-up' your debt is only going to get worse because you are never actually paying down the principal.
You are uggling multiple credit cards. Sometimes' savvy consumers can use multiple credit cards to their advantage to earn points and rewards. However' this can easily get out-of-control if you aren't paying them all down at the end of each month. Eventually' your interest rates are going to jump and it will make those payments even tougher to maintain.
You're fighting with your spouse over money. Sure' occasional fights over debt are fairly common. However' if it's become a regular battle' it's a strong sign you don't have enough disposable income to finance your family's spending. Stress over debt can wreak havoc on a marriage. Time to get help.
If you are contemplating bankruptcy in Woodland Hills' contact Cal West Law to schedule your free consultation. Call (818) 446-1334