When you are working to rebuild your credit following a Chapter 7 bankruptcy' you need to be informed of and careful with every last corner of your financial profile – down to your utility payments and cell phone bills.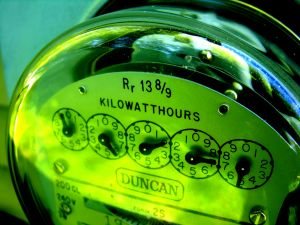 As our Woodland Hills Chapter 7 bankruptcy attorneys recently reported' a new model of credit scoring is more inclusive than the FICO model and will cull information about everything from your mortgage and medical bills to your utility payments and gas card.
Generally speaking' this is a good thing because before' a good record on some of these smaller expenses wasn't likely to help you much at all. Now it can' as you have more opportunities on which to boost your score.
Be wary' though' because these small things can also result in a significant drag on your score as well.
To think of it another way: An unpaid cell phone bill could end up costing you thousands of dollars more in interest' because you couldn't get a lower rate due to the drop in your credit. Or consider your failure to pay your air conditioning bill ends up resulting in the mortgage company denying you a loan altogether.
If you are emerging from a bankruptcy' rebuilding is going to take some time' a fair share of calculated risks and keeping up on all your bills – no matter how small.
Part of that means proper planning beforehand. If you have recently had your debts discharged through a Chapter 7 bankruptcy' then you'll be starting from a good place. However' you still should practice some frugality at least initially and determine whether there are services or things that you can trim out of your budget to make sure you don't run into an unexpected situation.
For example' you might consider forgoing cable television or dinners out or the premium cell phone plan. You may be able to slowly begin folding some of those things back into your lifestyle as your finances permit' but take care not to rush anything soon after your discharge. Your goal is to show your current and future creditors that you can be trysted to spend and save responsibly.
We understand that when money is tight' it can be incredibly tempting to skip a payment here and there. Understand though that when you do this' you are denting your bankruptcy recovery and setting yourself back.
If you are one of those who has trouble keeping up or keeping track of every day bills' consider the following:
Set up a bill calendar so you know exactly what bills need to be paid and when. This way' you don't wind up in a situation of simply having forgotten. Consider setting up an automatic bill pay situation so you don't have to remember every bill every single month.
If you have a lot of different utility bills' consider bundling services' if possible.
Only switch service providers when necessary. Your credit reports are pulled every time you go to a different provider.
Ask your provider if you might be able to get on a fixed monthly average plan so that you end up owing a predictable amount each month.
If you are contemplating bankruptcy in Woodland Hills' contact Cal West Law to schedule your free consultation. Call (818) 446-1334.
Additional Resources:
A leaky faucet can drawn your credit' March 25' 2013' By Jeanne Kelly' Credit.com