Part of the reason people may hold off so long on a Chapter 7 bankruptcy filing is the emotional aspect of it.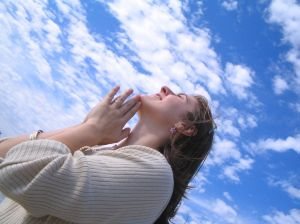 Our Woodland Hills bankruptcy lawyers would be remiss if we didn't acknowledge the fact that some people still unfortunately cling to negative perceptions about filing for bankruptcy. They associate it with failure' which is then accompanied by feelings of shame' grief and sadness. They may actually go through a period of mourning' as it may represent a shift in their own perceptions of themselves.
However' attitudes are shifting' we are happy to say. No longer are we seeing the kind of stigma that was so often associated with these filings even just a couple decades ago.
For many filers' it is a matter of re-framing the discussion amid false perceptions. Hanging onto the beliefs such as "bankruptcy means I'm a failure" or "my credit score is permanently destroyed" or "I have so much debt' nothing is going to help" – that only serves to pile up fear and anxiety.
You have to start thinking off this in terms of a new beginning. You are being offered the chance at a fresh start. If some of your loved ones view it otherwise or judge you for it' then they don't understand how it really works either.
There is no arguing that bankruptcy is going to tarnish your credit – but it's temporary. In seven to 10 years' it will be as if it never happened. In 2-3 years' you will qualify for mortgages' car loans and credit cards. If you have been struggling financially for some time and you're burdened with a great deal of debt' your score isn't thriving as it is anyway.
And no matter how much debt you have racked up' bankruptcy is almost always going to be an option on the table. In fact' the more debt you have the stronger a Chapter 7 bankruptcy candidate you are.
Another way to think of this is a learning experience. Bankruptcy is not your end goal – it's a means to an end. What you're really striving for is long-term financial stability. That takes time' planning and discipline. It's part of an entire lifestyle change' and those who have decided to file for bankruptcy need to commend themselves on taking the first step toward making that a reality.
The other thing that you need to put into perspective is that many times' the circumstances behind a loss of financial control are beyond our personal control. The Great Recession was hard on almost everyone. Those who emerged completely unscathed can mostly attribute that to luck. People don't choose to be laid off. People don't choose to suffer a serious illness. And many millions of people gravely suffered as a result of the housing crisis' spurred by greed and fraud on Wall Street.
You may not have been able to control those outside forces' but you are in a position now to control your reaction to it.
Separate your personal net worth from your financial worth.
Formulate a plan that will allow you to achieve reasonable financial goals.
Consider this not the end' but the beginning.
Let us help you on the first leg of this journey.
If you are contemplating bankruptcy in Woodland Hills' contact Cal West Law to schedule your free consultation. Call (818) 446-1334