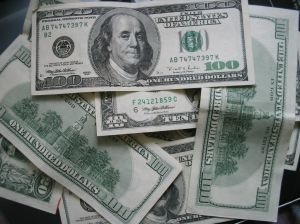 Regardless of whether you actually lost your home in a foreclosure sometime in 2009 and 2010' you could be entitled to a piece of the pie from a $3.6 billion foreclosure settlement agreement.
Our Woodland Hills foreclosure defense attorneys understand those payments are just now beginning to trickle out' with cash reimbursements ranging anywhere from $300 to $125'000. The money is being doled out to some 4 million borrowers by the 13 mortgage servicers.
These are the firms that struck a deal with the Federal Reserve and the Office of the Comptroller of the Currency over the robo-signing scandal' failure to modify underwater mortgages as promised and violations of the Servicemembers Civil Relief Act. In some cases' homeowners were foreclosed upon' despite the fact that their assets were protected under bankruptcy law. In other cases' borrowers were current on their mortgage payments' and the banks foreclosed on them anyway.
Initially' when the deal was first announced back in the spring of 2011' the OCC had ordered independent reviews of each foreclosure' with the banks picking up the tab for those costs. However' not only were those reviews costly and inefficient' there were significant questions raised regarding the independence of the reviewers. There was ample evidence that those outside firms were finding in favor of the banks more often than not' regardless of the information in those files.
What's more' many borrowers who were eligible either didn't know it or didn't know how to properly apply. Four million were eligible' yet only 440'000 applied for a review.
Ultimately' the reviews were scrapped in favor of this multibillion-dollar settlement.
A later report by the Government Accountability Office slammed both the OCC and the Federal Reserve for failing to establish guidance and accountability in the review process.
In some cases' those borrowers who requested a review may actually get double the compensation' according to the OCC.
It's worth noting that homeowners who accept this cash payment aren't tossing their right to file additional legal action against their servicer at a later time' and no one should ask you to sign a waiver of this nature in exchange for accepting this payment. You should contact an experienced foreclosure lawyer before signing anything of this nature from your bank or mortgage servicer.
You would be covered under this deal if your mortgage was serviced by one of the following:
Bank of America;
Chase;
Citibank;
Aurora;
Goldman Sachs;
Morgan Stanley;
Wells Fargo;
U.S. Bank;
SunTrust;
PNC Bank;
Sovereign Bank;
MetLife Bank;
HSBC.
On the other hand' if your mortgage was held by Everbank' OneWest and Ally Financial (formerly GMAC Mortgage) are still cooling their heels' as talks of a settlement agreement between these firms and the OCC are still ongoing.
Those currently facing the possibility of foreclosure should seek the services of an experienced Woodland Hills foreclosure defense attorney to learn more about your options.
If you are facing foreclosure in Woodland Hills' contact Cal West Law to schedule your free consultation. Call (818) 446-1334