Our Woodland Hills Chapter 7 bankruptcy lawyers have given a lot of room on this blog to the primary causes of bankruptcy: mounting medical bills' job lay-offs and out-of-control credit card debt.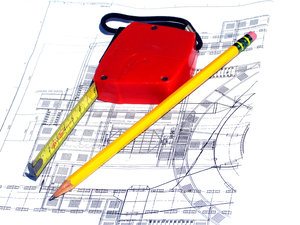 But the fact is' there are a lot of different reasons why people find themselves in debt. Home improvements are another one — particularly in the wake of the housing bust' which saw property values plummet by 50 percent or more in many areas.
Remodeling is often seen as a smart way to boost the value of your home and improve your quality of life. However' anyone who has ever spent time watching HGTV and similar channels knows that remodeling projects almost always seem to go over budget. And typically only a portion of that is recovered by way of an increase in property value.
For example' let's say you set aside $10'000 for a $30'000 kitchen remodeling project. You may be approved for a $20'000 line of credit in order to complete the project' so you are sure you're good to go. But you knock out a wall before realizing it's a load-bearing wall. This can mean you might have to spend several thousand dollars just to secure the structure in order to continue the project. These costs quickly add up.
One consumer recently asked an advice columnist for help after they had racked up $20'000 in credit card debt after attempting to affix an addition to their home five years ago. But the project' which they were working on themselves to save costs' ended up costing way more than they anticipated' and they weren't even close to being finished. The husband's physical health was suffering' so he was not able to continue doing the work on his own. The debt they already incurred prevented them from refinancing their home' which would have freed up income to allow them to pay down the debt. A friend had suggested they apply for a home equity line in order to scrape together the money for labor and materials to finish the project' but they were already making minimum payments on their cards as it was' and medical bills were beginning to pile up as well.
The columnist wisely suggesting meeting with a bankruptcy attorney to explore options. It's not so much that a $20'000 debt is too much of a wall to scale' but the bigger concern was that they were paying only the minimum balance on their debts. That' combined with the mounting medical debts' is a huge red flag that there is a major problem.
Anyone who starts a home improvement project has no intention that they're going to go broke doing it. But it's important to be realistic about the costs. Consider the following price ranges for home improvements' as provided by a local contractor:
Basic room addition: $115-$250 per square foot;
Multi-room addition: $150-$325 per square foot;
Two-story addition: $175 and per square foot and up;
Basic kitchen upgrade: $12'000 and up;
Minor kitchen remodel: $18'000 and up;
Major kitchen remodel: $45'000 and up;
Simple bathroom upgrade: $10'000 and up;
Complete bathroom remodel: $15'000 and up;
Complete bathroom remodel for a higher-end home: $22'00 to $30'000 and up;
Master bathroom remodel: $30'000 to $40'000 and up;
Simple bathroom addition: $18'000 and up;
Upgraded bathroom addition: $30'000 and up;
Basements: $45 to $150 per square foot;
Decks: $20 to $55 per square foot
Garages: $45 to $75 per square foot.
Of course' it's entirely possible to save money by doing it yourself' but be honest about the extent of your skills. And make sure you budget for at least some unintended expenses.
If you do run up against a major financial wall' we can help.
If you are contemplating a Chapter 7 bankruptcy in Woodland Hills' contact Cal West Law to schedule your free consultation. Call (818) 446-1334