Woodland Hills Chapter 7 bankruptcy lawyers understand that student loans are fast becoming the No. 1 reason for unmanageable debt.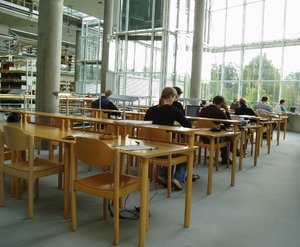 While it's true that a Woodland Hills bankruptcy can offer a fresh start' having your student loans forgiven is a more stringent process that requires you to meet additional criteria.
That's what the debtor in the case In re: Smyth v. Edamerica Inc.' et. al. discovered – the hard way.
This was a case out of Tennessee in which the debtor' Kellie Ward Smyth' filed for a Chapter 7 bankruptcy back in the summer of 2003. At that time' she did not list student loans as being one of the debts she wished to be considered as included. The rest of her creditors' however' were sent a notice that she had filed for bankruptcy.
Everything was proceeding normally until October of 2003. That is when she submitted a Schedule F' which is an amendment to the original bankruptcy document. This new amended version of the bankruptcy named Edamerica as one of her creditors. She reported that she owed them nearly $77'000.
Now' we must pause here to stress a few important points.
The first is proper filing is essential when going through the process of a Woodland Hills bankruptcy. While there are opportunities to amend statements later' the process is so much more streamlined if you can be organized and honest at the outset.
Secondly' an experienced bankruptcy attorney can help you avoid these types of pitfalls by helping you get organized and ensuring that the paperwork you are filing in bankruptcy court is proper' complete and timely.
Thirdly' just because you file for a request to have your student loan debts forgiven doesn't mean they will be. There is a very specific process that has to take place – and we'll get into that in a minute.
So a few days after Ward submitted her Schedule F amendment' the bankruptcy court approved her general Chapter 7 bankruptcy. However' the student loan debt was not included. The reasoning' as held by the court' was that there were no adversary proceedings held while the case was pending. There was no determination of hardship that was made by the bankruptcy court.
In bankruptcy court' there is typically a three-part test to determine whether a person is eligible to have his or her student loans forgiven. It's called the Brunner Test (thanks to the case law precedent set by Brunner v. New York Higher State Education Services Corp. back in 1987). That test can basically be broken down into three questions:
Can the person maintain a minimal standard of living' given his or her current expenses and income' if forced to repay these student loans?
Do additional circumstances exist that seem to indicate this current state of affairs is more than likely going to continue for a significant portion of the student loan repayment period?
Has the debtor made a good faith effort to repay his or her debt?
If the answer is no to the first and yes to the second two' the court may find that you have a significant hardship that would prevent you from having to repay your student loans. It's not an easy standard to meet – but it's not impossible.
One of the ways that a bankruptcy can help – even if it can't discharge your student loans – is to eliminate those predatory' high-interest debts (like credit cards) so that you can focus on repaying your lower-interest student loans.
If you are considering filing for bankruptcy' contact Woodland Hills bankruptcy lawyersat Cal West Law to schedule your free consultation. Call (818) 446-1334.