A number of California cities are considering a controversial plan to stem the tide of foreclosures within their jurisdictions.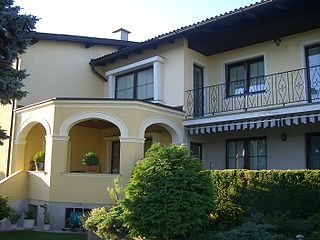 It involves the use of eminent domain to condemn underwater homes' seize them under government authority and then turn around and sell them back to the homeowners for a more reasonable monthly payment. If implemented' such plans would specifically target homeowners who have kept current on their payments and are trying to remain in their homes.
Our Woodland Hills foreclosure defense lawyers aren't sure whether this plan will work' but we are always watching the market with the best interest of homeowners in mind.
Of course' the banks and loan servicers are howling that such action could make it more difficult for prospective homeowners to obtain new loans in areas that are already plagued by blight due to foreclosed homes that have fallen into disrepair. Still' when banks have been notoriously difficult with regard to reaching loan modification agreements' even with homeowners who have kept up on their monthly payments' local governments are left with few options.
California's Eminent Domain Law is spelled out in California Code of Civil Procedure' Section 1230.010-1230.070. It essentially specifies that the government can seize land or property that is privately owned ' so long as it pays a fair price to the owner. The statute requires that land or property seized under eminent domain should be used for public purposes.
Usually' eminent domain is employed in order to obtain and clear land for public projects such as schools' highways and bridges.
Proponents of this tactic contend that the public purpose would be served because of the extensive reach of the mortgage crisis. In a hypothetical scenario' it would work like this:
The local government entity would go to court and argue that public purpose is served by having the county own and refinance the mortgage.
The local government would pay a fair market value of the home to the bank or securitization trust.
The local government' which would then be the owner of the mortgage' would employ an agency to help assist the homeowner in finding refinancing with a lower principal and interest rate.
If successful' the agency contracted by the government would earn a flat rate of $4'500 for its services.
Several cities' such as Fontana and Ontario' are considering the move' but all are so far in the exploration phase. A joint powers authority among several cities has been established in order to research the tactic.
It's not something that is currently being considered by the Woodland Hills City Council' but the discussion of this measure could create a compelling incentive for banks to work harder to modify existing loans for underwater homeowners.
In the end' you should still consult a foreclosure defense lawyer in Woodland Hills because no matter how altruistic a city might be in its intentions' it is ultimately still looking out for its own interests. You need someone looking out for yours.
If you are facing foreclosure in Woodland Hills' contact Cal West Law to schedule your free consultation. Call (818) 446-1334