A recent report from CNNMoney states that American consumers shrunk credit card debt by 11 percent in 2011 and the average amount of credit card debt Americans have dropped in all 50 states.
This is certainly good news as a reliance on credit cards rarely helps a person get on their feet financially. Instead' it usually does the opposite and keeps them in a constant frustrated state. While the article talks about debt being slashed nationwide' it doesn't point out that bankruptcy in Woodland Hills and elsewhere may have been a major factor in eliminating this debt.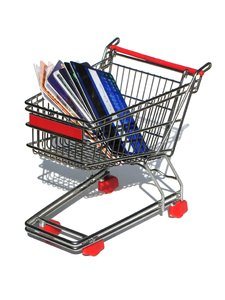 Woodland Hills bankruptcy lawyers would note that more than a million people each year file for bankruptcy and that's nothing to be ashamed of. Our nation's economy has made getting by difficult. With job loss' upside down mortgages and expensive medical bills all major factors' filing for bankruptcy has helped millions of Americans get on their feet again.
Even though this article doesn't factor bankruptcy into the process' it is a major reason why credit card debt is shrinking. That's because when a person files for bankruptcy' they are allowed to get rid of all debt' including credit cards.
So' while the news article may imply that consumers are doing a superb job of paying off their debt' bankruptcy must be considered in the equation. Bankruptcy is a major way for consumers to work out their debt problems.
According to the article' in 2010 the average credit card balance for Americans was $7'404. That shrank to $6'576 in 2011' according to a report by CreditKarma.com. That was data based on 300'000 of its users. Credit card debt slipped in 2010 as well' by about 7 percent.
The report is actually in contradiction to reports in November that Americans had added more credit card debt in that month than in the last 10 years. Some analysts believe that's a testament to consumers' faith in the economy' which produced about 200'000 new jobs at the end of the year.
Mortgage debt stayed steady' CNNMoney reports' with an average amount of debt sitting at $173'876. Californians' not surprisingly' had the most mortgage debt' at $313'749 per person. Auto debt actually was the only type of debt that increased — up 2 percent to about $15'504 per person. The average consumer held a total debt of $210'236 by the end of 2011' a 1 percent drop from the year before.
When most people consider their debt' they don't look at their house because it is usually considered an investment that will turn a profit. But consumers today are more likely to see it as a liability' as many mortgages are underwater and real estate prices could take decades to recover.
That's another reason why bankruptcy in Woodland Hills is a smart option. If someone is struggling with credit card debt as well as a bad mortgage' bankruptcy could be an option to get the person out of the position in which they find themselves.
Cal West Law will provide a free consultation to help guide you in making a decision that works for you. In Encino' Glendale' and Woodland Hills' just call (818) 446-1334