While it may not be an overwhelming amount' it may end up being the straw that broke the camel's back — increasing bank fees.
Bankrate.com reports in its annual checking survey that more and more banks are going to eliminate free checking and add fees to other products.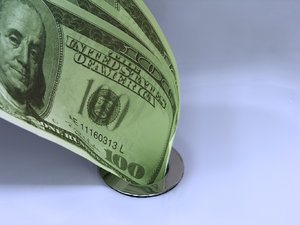 The charge may be a mere $50 a year' but many people don't have that extra money lying around. No matter' banks are money-making ventures. Even though it's the consumers who make them money by putting cash into the bank vault' banks are going to charge them as much they want.
This sounds eerily similar to what predatory credit card companies do. They charge people high interest rates and then add in hidden fees that end up hurting consumers when they least expect it.
But there's a way to fight back — bankruptcy in Woodland Hills. By eliminating debts' a Woodland Hills bankruptcy attorney can guide the consumer to freedom from debts' which can open up the ability to handle the fees and other bills that come along.
According to Bankrate.com' not only are fees on the rise' but the good old days of enjoying a free checking account are numbered. The data comes from surveying the five largest banks and largest thrifts in the top 25 markets. These are some ways the banking world is changing:
FREE CHECKING IS ENDANGERED:
Of those surveyed' only 45 percent of non-interest checking accounts are free' down 20 percent from 2010. It was 76 percent two years ago.
ACCOUNT FEES ARE INCREASING:
Not only are banks now charging for checking accounts with more regularity' but the amount they charge is climbing as well. The average fee in 2010 was $2.49 per month' which is now $4.37 per month. That's about $52 a year in fees that weren't levied before.
DEBIT CARD FEES ON THE HORIZON:
Some banks are already experimenting with fees for using debit cards. The banks surveyed say that's going to be more of a reality in the coming years.
MORE HURDLES TO AVOID FEES:
Minimum balances to avoid a fee are increasing. The average minimum balance to avoid a fee was $249 in 2010 and is now $585.
ATM FEES INCREASE:
ATM surcharges have hit an all-time high for the seventh straight year. It's up to about $2.40' an increase of seven cents from last year.
INTEREST CHECKING PAYS LESS:
While bank fees increase' what banks pay out to customers is dropping. Interest checking is less attractive as rates have fallen in recent years. Yields are down to 0.08 percent' while fees rose from $13.05 to $14.05. It's almost pointless.
So' while free checking going away is an inconvenience' when you add up all the hidden fees you discover that banking is more expensive than ever. Of course this can cause a lot of trouble for someone just trying to get by. Bankruptcy in Woodland Hills can ease the frustration by clearing away debt and giving you back the freedom you once had.
Woodland Hills Bankruptcy Attorneys will provide a free consultation to help guide you in making a decision that works for you. In Encino' Glendale' and Woodland Hills' just call (818) 446-1334.