A recent bankruptcy case in Illinois shows the importance of consulting with an attorney before heading into court alone. If you're thinking about filing for bankruptcy In our area' having a Woodland Hills criminal defense lawyer on your side can make a world of difference.
In United States v. Persfull' the same day that debts were discharged in a bankruptcy case' the man's mother died and left him and his brother equal shares in her estate.
After finding out' the bankruptcy trustee re-opened the bankruptcy case. Eventually the U.S. Attorney's Office filed charges and secured a conviction for bankruptcy fraud. Bankruptcy fraud in Woodland Hills is a serious crime and can be avoided if there is open communication between the lawyer and client.
Bankruptcy fraud is defined as a person who intends to or devises a scheme to file a fraudulent bankruptcy petition' files a false document in bankruptcy or makes false representations in relation to a bankruptcy petition before or during the filing.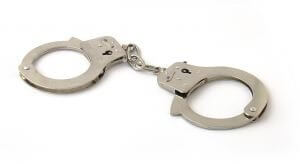 If convicted' a person can face up to five years in prison' a fine or both.
As the Woodland Hills Bankruptcy Lawyer reported in May' former baseball All-Star Lenny Dykstra was indicted on bankruptcy fraud charges.
According to prosecutors' he allegedly stole items from his $18 million estate in Ventura County and sold them without telling the bankruptcy court. He allegedly took fixtures' artwork' furniture and sports memorabilia and put it in storage in order to make money on the side and not tell the court or creditors.
Dykstra is currently battling those charges and faces up to 80 years in prison on the 13 counts' if he is convicted.
In Persfull' two brothers were charged with bankruptcy fraud because after one filed for bankruptcy' the bankruptcy trustee told him he had to report any inheritance he could receive if their mother' who was ill' died.
The day his debts were discharged' she died and left him and his brother equal shares in her estate. One brother signed a disclaimer of interest' but never told the trustee about the inheritance. It was more than a year later that the trustee realized the men had inherited property from their mother.
After a series of transactions between the brothers' investigators began snooping around and bankruptcy fraud charges were later filed. They argued that it was brotherly love and not a scheme to defraud that ended with the brother who filed for bankruptcy ending up with some of his mother's assets.
While he had offered his share of the estate to his brother' the man who filed bankruptcy later received two loans from his brother — one for $28'000 and another that allowed him to retire the mortgage on his primary residence. A mortgage on the house was used to buy a car and put money into a stock portfolio account.
After the bankruptcy case was re-opened' the trustee couldn't get in touch with the man and eventually filed a lien against his mother's house. A jury found that the brothers lied when they said their mother had left them nothing.
It is a dangerous path to try to defraud the government because many records are open to the public and available for court officials to see. It is critical that someone filing bankruptcy be open and honest with his or her lawyer to avoid these serious legal charges.
Cal West Law will provide a free consultation to help guide you in making a decision that works for you. In Encino' Glendale' and Woodland Hills' just call (818) 446-1334.