Forbes Magazine recently reported that multi-billionaire Donald Trump has filed for corporate bankruptcy four times in the last two decades.
The story of Trump' a real estate and development mogul' TV star and potential U.S. President candidate' shows why having an experienced Woodland Hills bankruptcy attorney is important to dealing with financial challenges — whether in business or in your personal life.
Trump filed for corporate bankruptcy in 1991' 1992' 2004 and 2009 because his casino and hotel properties in Atlantic City were over-leveraged. Trump Entertainment Resorts operates the Taj Mahal' Trump Plaza and Trump Marina. He has never filed for personal bankruptcy' Forbes reports' which is key in his ability to emerge relatively unscathed financially.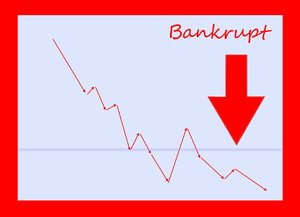 The magazine reports that in the 1990s' Trump used his own wealth to guarantee payment of bonds and interest' causing him to have to sell his Trump Princess yacht' Trump Shuttle airline and his stake in other businesses to pay off about $900 million in personal debt.
Trump has said he was able to use the country's bankruptcy laws to his advantage to restructure debt' free up capital and improve his businesses' just as many successful business owners have done. Trump isn't the only celebrity to use Chapter 11 bankruptcy laws to his advantage.
In fact' many actors' athletes and even a U.S. President have used the law to reorganize their finances. The list includes singer Willie Nelson' boxer and entrepreneur George Foreman and President Thomas Jefferson.
Bankruptcy in California isn't a one-size-fits-all solution. Bankruptcy can be used by businesses as well as individuals and can be used to save your home from foreclosure or buy time to pay off expensive bills or credit card debt.
If you need to speak with a bankruptcy attorney in Woodland Hills' Encino or Glendale' contact Cal West Law at (818) 446-1334 for a free consultation.