Amid the relative failure of government foreclosure relief efforts' Market Watch reports on a Pennsylvania plan that has been helping homeowners since 1984. The program provides bridge loans for those who have lost their job — interest does not begin to accrue until a participant's income is restored.
Those looking to Stop Foreclosure in Woodland Hills should consult an L.A. bankruptcy attorney about the best course of action to protect their rights. Bankruptcy is just one option. Short sale' strategic default and home loan modifications maybe others. However' each comes with challenges and potential consequences' including the possibility of a delinquency judgment. Such a judgment could permit a bank to collect the difference between what is owed on your house and what it brings at the foreclosure sale. Chapter 7 bankruptcy will prevent such collection measures.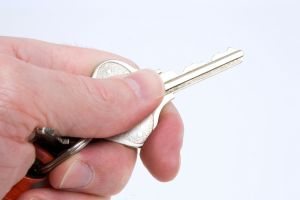 The HAMP program (Home Affordable Modification Program)' has helped just 630'000 of the targeted 4 million homeowners. Republicans are looking to kill the program and even Democrats acknowledge it has been a disappointment — primarily because banks have done everything in their power to avoid cooperating. Lost paperwork' endless delays' and rejecting qualified applicants are just a few of the tactics employed by banks' which are now making billions by foreclosing on homes. In some cases' a homeowner has been approved for temporary modification. The bank then rejects them for a permanent modification and uses the resulting arrears as a reason to foreclose on the home.
We are well past the point where a struggling homeowner in Woodland Hills should expect a fair shake from their bank. Consulting an attorney is the best bet to protect the financial well-being of you and your family.
In comparison to government efforts' Pennsylvania's program has kept the state's foreclosure rate 23rd lowest in the nation — despite being in the top half of states with the highest unemployment rate.
It's cheaper' too. Using foreclosure on a hypothetical $210'000 mortgage' the government program would cost taxpayers $13'600 while Pennsylvania's program would cost just $1'620. Meanwhile' nearly 80 percent of the Pennsylvania participants are able to stay in their homes.
If you are a struggling homeowner in Woodland Hills and would like to speak to an L.A. foreclosure defense attorney' contact Cal West Law today for a free consultation. Call (818) 446-1334