Walletpop.com recently provided some tips for people dealing with life after bankruptcy in Southern California.
What Woodland Hills Bankruptcy Lawyers want readers to know is that filing for bankruptcy in Southern California can help you regain solid financial ground. But it's also a complex federal court case best handled by an experienced attorney. Bankruptcy in Woodland Hills can be a scary process' but can also provide much-needed relief in the end.
For many people' mounting debt' unexpected medical bills' or a job loss right in the middle of the Great Recession has led to the necessity of filing for bankruptcy. For many' thinking of filing for bankruptcy leaves them with an uneasy feeling' a feeling of disappointment or perhaps the thought that they are a failure because they are considering meeting with a bankruptcy lawyer.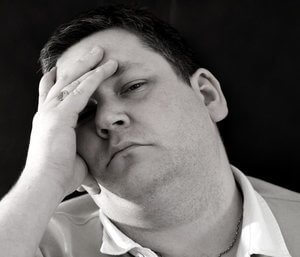 But this shouldn't be the case. Bankruptcy laws were created to help people who are willing to take a step in the right direction to shore up their financial future. And who wants to live with creditors constantly calling' trying to garnish wages and living under piles of credit card debt?
Those considering bankruptcy in Encino' Woodland Hills' Glendale and elsewhere should take comfort in the fact that they are far from alone. According to the American Bankruptcy Institute' more than 353'000 Americans filed for bankruptcy in the first quarter of 2011. And in the Central District of California' which includes Woodland Hills' Encino and Glendale' there were more than 137'000 bankruptcy filings.
The biggest tip is don't do it alone. Bankruptcy law is complex' can be tedious and requires a law firm that can protect you from unjust penalties and problems after the process has run its course.
On to the tips:
Let go of the guilty and shame: So many people are using bankruptcy laws to their advantage' it shouldn't be something people consider negative. While it does take a seasoned bankruptcy attorney to handle the process correctly' beating yourself up over this decision isn't a smart move. Don't dwell on negative thoughts but instead look to the freedoms the process will grant you in the future.
Reflect and regroup: Use family and friends or other support groups to help you out emotionally and mentally. The process can be tedious' so have people who can help you get through it. But don't go through the procedure and lose focus of how you got there. If it was poor money management' outlandish spending or living outside your budget' look back at how you got there and decide to make a change.
Stick to a budget: If you've never lived within a certain budget based on your income' now's the time. Work with a financial consultant to create a budget' create an emergency fund for unexpected budgetary events and repay existing bills. Don't let credit card companies sack you with high interest fees.
Use a credit card that can help you rebuild your credit: Some "secured" credit cards allow you to deposit money into a bank account that acts like your existing credit balance. By charging small amounts and immediately paying them back' you can help repair your credit score. But make sure the card reports scores to credit agencies' otherwise it could be pointless.
Separate fact from fiction about bankruptcy: Many bankruptcy filers receive credit card offers' home loans and car loans with reasonable interest rates shortly after the bankruptcy process is completed. It's not guaranteed that you will wallow in a life of bad credit because of bankruptcy. And if your credit debt was piling up in months or years before filing' your credit score may not have been that great' anyway.
Woodland Hills Bankruptcy Attorneys will provide a free consultation to help guide you in making a decision that works for you. In Encino' Glendale and Woodland Hills' just call.
If you need to speak with a foreclosure litigation attorney in Woodland Hills' Encino or Glendale' contact Cal West Law at (818) 446-1334 for a free consultation.