Many Californians are considering walking away from their underwater homes in a move that is called "strategic default'" CNN reports' but what the article doesn't include is the possibility of deficiency judgments down the road.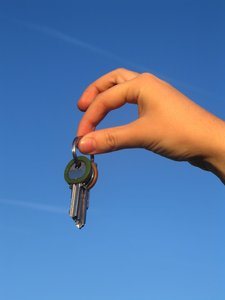 While mailing the keys back to the bank has become a popular strategy for some homeowners whose houses aren't worth the mortgage' lenders have several years to file for deficiency judgments' meaning they can collect the difference between the sale of the home and the mortgage. But consulting with a Woodland Hills Bankruptcy Lawyer before making any rash decisions is the smart thing to do. Bankruptcy can sometimes be a better option and minimize the amount of risk in the future.
The CNN article states that a recent survey by Fannie Mae found that while only about 27 percent of homeowners would consider walking away from their house' that's up 15 percent from last year. Many real estate officials have seen an uptick in the numbers. A 2010 report states that nearly 200'000 defaults in 2009 were voluntary' which is about 12 percent of the total number of houses that went into default.
Homeowners with properties that are underwater have become fairly common throughout Southern California and many parts of the United States. Walking away has become attractive for some' including those who must move for work.
But banks and financial institutions are able to use the laws to their advantage and in many cases they are able to seek a deficiency judgment even years after a house goes through foreclosure and is sold. If it is sold for $130'000 less than the mortgage amount' it's possible the homeowner could be on the hook for that amount.
But bankruptcy' if the homeowner qualifies' will immediately halt the foreclosure process and can allow homeowners to stay in their houses. If people have few assets' but want to consolidate their debts' bankruptcy could be an option there' too. Woodland Hills Bankruptcy Attorneys also help clients with loan modifications in California' which can sometimes be a step in the right direction.
Many of these options could help a family facing a touch financial situation' but when dealing with multi-billion dollar corporations' these situations shouldn't be taken lightly or handled without sound legal advice. In order to ensure the best possible result in the handling of your house' contact a law firm with years of experience.
Woodland Hills Bankruptcy Attorneys will provide a free consultation to help guide you in making a decision that works for you. In Encino' Glendale and Woodland Hills' just call.
If you need to speak with a foreclosure litigation attorney in Woodland Hills' Encino or Glendale' contact Cal West Law at (818) 446-1334 for a free consultation.