The Globe and Mail' a newspaper in Toronto' recently published a column with seven tips to stay out of debt.
These tips are all helpful and it is Woodland Hills Bankruptcy Attorneys' goal to help people get and stay out of debt. But sometimes outside circumstances stop people from being able to get out from mounds of credit card and medical bills. That's why filing for bankruptcy in Encino may be the best option.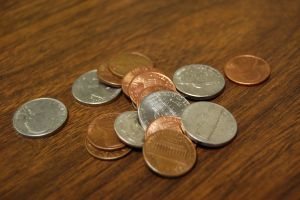 Many people' in fact millions of people' have found bankruptcy laws to be a fresh start — filing for bankruptcy immediately stops creditors from calling and harassing you. Going through the process allows you to either sell of your assets to pay off debts or keep your large assets' such as a house' and make payments to satisfy debts.
The goal of Woodland Hills Bankruptcy Attorneys is to help you get out of debt. While credit counseling services and debt recovery services sound great' many of these companies are scams and don't help at all. For people struggling with debt' paying a consultant on top of trying to work with creditors can put you further in debt.
The first step is filling out our free bankruptcy consultation to help us determine what your best option may be. While bankruptcy may not work for everyone' our firm will be able to give you tips and advise you on the best course of action for your particular situation.
Studies have shown that unexpected medical bills are the Number 1 cause of unmanageable debt and certainly job loss in the current Great Recession is also a factor. Predatory credit card companies and overcharging are also factors. Whatever the reason' trying to work your way out can be difficult. Trust our experience and set up a free consultation today.
On to the tips:
Get Real: Pull out your bills and bank statements and determine what you owe. Address it now and don't wait.
Find the Leaks: Where is your money going? Finding savings' even $10 a day in lattes and cigarettes' could add up to paying more than $3'600 of debt.
Stop Spending: Decrease your credit limit' stop carrying credit cards and don't accrue ATM fees. Ask for accountability from family and friends.
Budget: Figure out how much you make and how much you have in bills and stick to a budget without discretionary spending.
Get Saving: Check your utility and phone bills and their competitors. Switching companies could save you money.
Extra Dollars: Is there something you could sell' pick up a second job or do something else to get some extra dough?
Take Action Today: If your spending is unplanned' you could be in for disaster. Hitting credit limits could leave you broke and without options to borrow. Start today.
Woodland Hills Bankruptcy Attorneys will provide a free consultation to help guide you in making a decision that works for you. In Encino' Glendale and Woodland Hills' just call.
If you need to speak with a foreclosure litigation attorney in Woodland Hills' Encino or Glendale' contact Cal West Law at (818) 446-1334 for a free consultation.
Additional Resources:
Developing a Debt Plan' by Rachel Brown' The Globe and Mail