Credit scores are always on people's minds and a new law that recently went into effect mandates that lenders who deny credit must provide a reason' Forbes.com recently reported.
The sweeping Dodd-Frank Wall Street Reform and Consumer Protection Act changes many aspects of consumer spending' but one of the notable differences is now lending institutions must provide a reason for denying credit and not just send out a form-letter denial.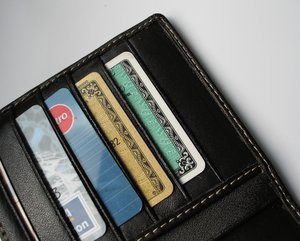 Woodland Hills Bankruptcy Lawyers understand that maintaining a good credit score is important to most consumers. They believe that without good credit' they won't be able to borrow the money needed to make large purchases or get by day-to-day. But for those drowning in debt' unable to get by and worried about paying back the money they owe' bankruptcy in Woodland Hills can offer the peace of mind that comes with a fresh start.
Forbes reports that the new law not only applies to those who are denied credit' but also those who are "adversely approved'" meaning they get the worst possible rates. But the article points out that the act doesn't apply to all credit situations. Utility' telephone and insurance companies' who often use their own scoring systems' are exempt. If denied because of a low FICO or VantageScore' the lender must provide the score and general information for the denial and how to obtain your credit report.
Everyone should be aware of their credit score because scores are not only used to determine whether or not a person can obtain credit' but the score can also be used to determine access to jobs and housing.
Some quick tips that can help your score:
Clerical errors can hurt a credit score' but a dispute report can be submitted to clean it up
Payment history is the largest impact' so if accounts are in arrears for 30 to 60 days' bring them up
Creditors aren't required to remove collection accounts' but some are open to negotiation
Try to pay down balances and if that's not possible' at least pay the minimum
0 percent APR is typically an introductory rate that will expire' so make sure you know when it does
Some people believe that filing for bankruptcy will kill their credit score' but what most don't realize is that if they are behind on house payments' have thousands or tens of thousands of dollars in credit card debt and aren't making payments' their credit scores are likely already in trouble.
What bankruptcy in Woodland Hills does is allows consumers to get rid of that debt — have it cleared off the table — and restore their financial stability. After the bankruptcy process is finished' most consumers will get new credit card offers and be allowed to apply for loans with more reasonable interest rates because of the lack of debt. It provides a fresh start for those who are struggling and it will very quickly begin to improve a person's credit.
Woodland Hills Bankruptcy Attorneys will provide a free consultation to help guide you in making a decision that works for you. In Encino' Glendale and Woodland Hills' just call.
If you need to speak with a bankruptcy attorney in Woodland Hills' Encino or Glendale' contact Nader' Naraghi & Woodcock at (800) 568-0707 for a free consultation.