More bad news out of the housing market in Woodland Hills and nationwide: sales of existing homes fell in July as lenders have been strict about lending and property values have been slow to rise' CNNMoney reports.
The news just isn't getting better' is it? Foreclosure in Woodland Hills has reached epic proportions' while houses are slow to sell and prices are slow to rise' even in California' where there is a huge concentration of multi-million dollar mansions. While it sounds bad' there is hope for a person facing foreclosure in Woodland Hills. Bankruptcy in Woodland Hills is an option that immediately stops foreclosure' regardless of what stage of the proceeding it is in.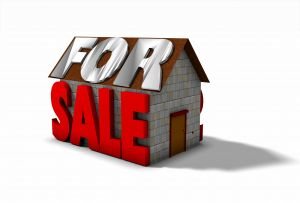 Whether a person has missed one payment or is several months behind in paying their mortgage' filing bankruptcy keeps them in their house while the process works itself out. Consulting with an experienced Woodland Hills Bankruptcy Attorney should be the first step someone with debt problems considers.
In July' sales of previously owned homes dropped 3.5 percent' good for an annual rate of 4.67 million. That's down from 4.84 in June' a report from the National Association of Realtors says. Experts predicted a rate of 4.87 million homes sold.
The median home price sits at $174'000' which is down nearly 5 percent from this time last year. Sales are actually up 21 percent from July 2010' but economists had predicted a more successful month.
Some believe that because lenders are tightening their standards on home loans' many people are unable to get the financing they need to buy a home' even with prices at record lows. That is preventing the market from recovering as quickly as some had hoped.
By the end of July' there were 3.65 million homes on the market. Because of the slow month' it will take 9.4 months for all those homes to be sold' which is up from a predicted 9.2 months in June.
Many experts attribute the problems with home sales to the glut of foreclosures on the market. With millions of homes sitting in limbo as banks work out problems with "robo-signing" and other questionable legal practices' homes are affected. Property values have dropped and with such a large inventory of houses available' sales are tough right now.
The foreclosure process can be very stressful for families who have lost jobs' suffered medical issues or who have been hit by high interest rates on credit cards and loans due to predatory lending practices.
For these people' bankruptcy can help. If people have fallen behind on payments or missed payments' their credit scores have taken a hit. If they have problems obtaining credit and don't know where to turn' bankruptcy in Woodland Hills can allow them to get rid of all the debt they have amassed and still stay in their houses. The purpose of bankruptcy is to give consumers essentially a "fresh start'" where they can work on improving their credit and forming a plan to better deal with finances in the future. Creditors and harassing lenders will leave them alone and they can move on with life.
Woodland Hills Bankruptcy Attorneys will provide a free consultation to help guide you in making a decision that works for you. In Encino' Glendale and Woodland Hills' just call.
If you need to speak with a foreclosure litigation attorney in Woodland Hills' Encino or Glendale' contact Cal West Law at (818) 446-1334 for a free consultation.