Banks' like credit card companies' are in the business of making money. And while they may seem attractive when someone needs money in a pinch' they will make consumers pay for it.
See Exhibit A: Wells Fargo' the large bank that recently bought Wachovia and converted its chains throughout the country. According to CNNMoney' the bank will test a $3 a month fee for people who use their debit cards — virtually everyone — in four states: Oregon' Georgia' New Mexico and Nevada. It is also engaged in taking money from the accounts of people who defaulted during the credit crisis. For example' if you had a second mortgage with Wells Fargo when you lost your home — and were banking with Wachovia — Wells Fargo could wipe out your bank account and claim those funds as its own.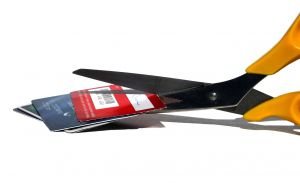 While the fees only amount to $36 a year — it's big bucks for the bank chain. And it's another fee that banks and lenders assess to the customer' many of whom won't even realize they are losing money each month. While $36 shouldn't send someone into financial ruin' its fees and hidden penalties and surcharges that really can.
And the only way to put bad real estate debt behind you forever' may be to file for bankruptcy in Woodland Hills. Consult with an experienced Glendale Bankruptcy Lawyer soon to get an assessment of your situation.
At the end of last year' CNN reports' JPMorgan Chase also put out a test' charging northern Wisconsin customers a $3 fee to use their debit cards. Over the summer the Federal Reserve capped bank fees — 21 cents per swipe down from 44 cents — on debit cards' so banks have found new ways to make money off customers.
Hopefully, consumers fight back and an Associated Press-GfK poll shows that they may. Of 1'001 consumers polled' 61 percent said they would stop using their bank-issued debit card if a $3 fee appeared on their account.
It's certainly possible to live in a cash-only fashion — people used to do it all the time before credit cards gained popularity in the 1960s.
And because of high-interest rates' even one or two missed payments can lead to aggressive collecting practices and debt spiraling out of control. Promises of perks can swindle consumers into taking out multiple lines of credit' which can lead to unmanageable debt. While credit counseling services may work' they' too' may be costly and debt consolidation services may be scams.
Filing for bankruptcy in Woodland Hills allows for a clean break from debt' discharging the debts that have made life so difficult. Chapter 7 Bankruptcy' easily the most popular form of bankruptcy' allows people to keep many assets and still get rid of debt so they can move on with life and work on repairing their credit. Chapter 13 Bankruptcy is for those who may have large assets' yet are stuck with bad debt; it allows consumers to work on a payment plan over 3 to 5 years in order to pay off their creditors.
Woodland Hills Bankruptcy Attorneys will provide a free consultation to help guide you in making a decision that works for you. In Encino' Glendale' and Woodland Hills' just call (818) 446-1334.