Reacting to a recent Forbes column about how bad bankruptcy is for consumers' another Forbes column recently cites attorneys throughout the country who offered the opinion that filing for Chapter 7 or Chapter 13 bankruptcy can be very beneficial.
Legal analysts have debated for years whether filing for bankruptcy is in the best interests of consumers. And while it may not be the best option for everyone' it has helped millions of Americans wipe out debt and get a fresh start on life. Woodland Hills Bankruptcy Lawyers have helped countless clients break free of debt through bankruptcy.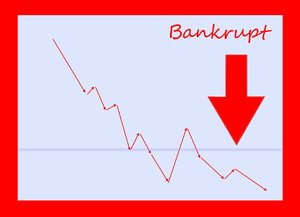 In the first quarter of this year' more than 366'000 people filed for bankruptcy in America. Last year' nearly 1.6 million people nationwide filed for bankruptcy. In U.S. Bankruptcy Court for the Central District District of California' 142'608 people filed for bankruptcy.
As you can see' this is a popular option for people who are struggling to deal with debt' unexpected medical bills or the loss of a job.
According to the Forbes article' it is factually wrong to assume that creditors rarely sue consumers over debts' as pointed out in the original column. Last year in North Carolina' for instance' more than 1/3 of civil cases were collection actions. Bankruptcy will stop creditors in their tracks.
While the Fair Debt Collection Practices Act can stop collection agencies from continuously calling and bugging consumers for money' the act doesn't apply to actual creditors. So' companies can avert the act and continue to call.
Many of the points made in the original article are flawed and can continue the flood of misinformation on the Internet regarding bankruptcy.
Chapter 7 bankruptcy in Encino' for instance' can allow people buried under piles of debt to seek a new start. Qualifying for Chapter 7 depends on a person's income' compared to assets and debt levels.
Chapter 13 bankruptcy in Glendale' however' is a little different. This type of bankruptcy law is designed mainly for people with large assets who have gotten in over their head in debt' possibly because of predatory lenders or unexpected medical bills. For people who have to keep their home' but can't make ends meet because of credit card bills' Chapter 13 allows them to work out a payment plan over 3 to 5 years to pay back debt and keep their assets.
Whether either of these two options works for you must be determined after going through a free consultation with our firm. We will discuss your case and help you figure out what might be the best option to avoid financial disaster. Trust in our years of experience and the many people we have helped through this process.
Woodland Hills Bankruptcy Attorneys will provide a free consultation to help guide you in making a decision that works for you. In Encino' Glendale and Woodland Hills' just call.
If you need to speak with a foreclosure litigation attorney in Woodland Hills' Encino or Glendale' contact Cal West Law at (818) 446-1334 for a free consultation.