Too often' our L.A. bankruptcy attorneys have witnessed individuals treat their hard-earned retirement savings as a personal debt bail-out.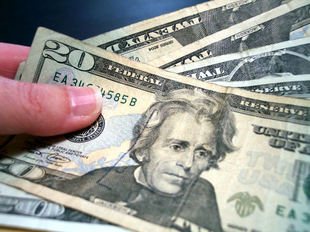 We understand the logic: It's money you earned' there seems to be plenty of it and you're in a bind now.
However' there are numerous problems with this approach' one of which was recently outlined in a New York Times article' chronicling the patterns of so-called "serial borrowers."
Researchers with Fidelity' a brokerage firm that holds the 401(k) plans of some 12 million U.S. workers' found that not only does borrowing from these accounts put a significant dent in your long-term retirement savings' it's likely if you do it once you'll do it again.
Many people justify this action by saying they'll pay it back. But those who borrow often have a hard time continuing to save on the same level they were because often' they returned for second' third and sometimes even fourth and subsequent loans from these retirement accounts.
As the firm's vice president for marketing insights was quoted as saying' once people had "broken the barrier'" so to speak' it became easier to come back and do it again. She called it the formation of a bad habit – and one in which more and more people are finding themselves ensnared.
Of the 180'000 borrowers that Fidelity called "serial borrowers'" 25 percent came back for a third or fourth loan. Twenty percent returned for a fifth or subsequent loan.
On the one hand' it makes sense: If you take out a 401(k) loan' your interest rate right now is going to be at about 4.25 percent. Meanwhile' the average credit card interest rate is somewhere around 15.31 percent. A personal loan on average carries a current interest rate of 11.41 percent.
The government will take a 10 percent penalty' but only if you cash out the whole thing.
And it's not as if most people are taking out the money for luxuries. They're paying off medical bills' credit card debt and mortgage payments.
But this is where many borrowers need to get educated. A Chapter 7 bankruptcy would eliminate all or most of these debts' while your retirement savings would continue to be protected. Consider that by borrowing money from your 401(k) that you may not be able to repay' you are extending the amount of time you will have to work prior to retirement.
The bottom line we wish to drive home is that you don't have to deplete your savings and delay your retirement just to get out of debt. In some of the worst case scenarios we've seen' people bleed these accounts nearly dry and then end up having to file for bankruptcy protection anyway.
We can help you file' work to have your debts discharged and preserve your retirement savings so that you can preserve your quality of life in your golden years.
If you are contemplating bankruptcy in Woodland Hills' contact Cal West Law ​​​​​​to schedule your free consultation. Call (818) 446-1334.