Those who have found themselves mired in debt know it can be a difficult cycle from which to break free.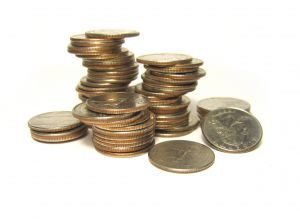 This is further exacerbated by the fact that states frequently allow debt collectors broad authority when it comes to pressuring debtors to pay up. In fact' a new report by the National Consumer Law Center indicates that in many states' consumers are subject to aggressive collection of judgments for debts. What's more' exemptions to those collections are either not properly enforced or blatantly ignored.
Our Woodland Hills bankruptcy lawyers know that this kind of unchecked power pushes already struggling families toward the edge' and closer to poverty.
Every state in the country has a set of exemption laws' which were drafted as a way to shield consumers from debt collectors who would otherwise push them to the brink of destitution. These laws protect basic items of property from creditor seizure. The point is to allow debtors to live and work and support their families to a basic degree' even if they are deeply in debt.
In some places' the law generally works as intended. However' many states have lax oversight' worsened by the economic downturn and dwindling government resources. Of course' that couldn't come at a worse time for consumers' many of whom had suddenly found themselves jobless' or at least underemployed' and racking up heaps of debt. At the same time' the debt collection industry began to grow exponentially.
This "perfect storm" of factors has made consumers increasingly vulnerable to the seizure of essential property.
The NCLC's recent review of exemption laws in all 50 states found that not a single one met the basic standards of consumer protection' which include:
Barring debt collectors from taking so much of the debtor's wages that the debtor is making below a living wage;
Making sure the debtor is allowed to keep at least one vehicle that is of average value;
Preservation of a median-value' family home;
Stopping the sale of the debtor's necessary household goods.
Making sure the family has at least $1'200 in the bank protected so that basic expenses' such as rent' utilities and groceries can be purchased.
Some states did better than others. States that were granted a "B" rating (on a scale of A to F) included New York' Nevada' North Carolina' Oklahoma' Texas' South Carolina and Wisconsin.
States that fared far worse with "F" ratings included Alabama' Kentucky' Delaware and Michigan.
California's results were split. When it came to protection of a family's household goods' the state was given an "A" grade' as it protects all necessary household goods. With regard to protection of family bank accounts' the state was given a "B'" as it protects all deposited wages.
However' with regard to protection of the family car' California received a "D" grade' with protection of a vehicle only up to a value of $2'900. With regard to protection of the family home' the state received a "C" grade' as it allowed for protection of homes valued at $75'000 for single persons and $100'000 for married couples.
If you are in debt and have questions about how you might protect your assets' we can help.
If you are contemplating bankruptcy in Woodland Hills' contact Cal West Law to schedule your free consultation. Call (818) 446-1334.
Additional Resources:
No Fresh Start: How States Let Debt Collectors Push Families Into Poverty' October 2013' National Consumer Law Center