The Times reports that health insurance premiums in California spiked by 170 percent over the last 10 years – at a rate that is quintuple the 32 percent inflation rate -even as fewer employers are offering health care benefits.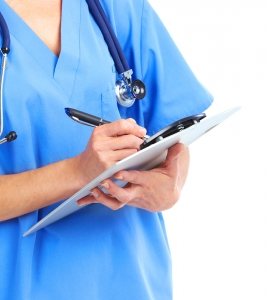 Our Woodland Hills Chapter 7 bankruptcy attorneys know that this means more of a burden is being shouldered by employees.
Inevitably' this is going to push a lot of Californians deeper in debt' as medical care' particularly in the midst of a major illness or serious injury' is a cost few can afford.
Thankfully' a bankruptcy gives you the opportunity to discharge all those medical debts' hopefully leaving you with nothing but a clean bill of health.
The California HealthCare Foundation conducts an annual survey on the issue of employer-provided health care coverage and found that while 73 percent of workplaces offered health benefits in 2009' just 60 percent offered it last year.
In addition to companies slashing benefits' many are forcing workers to either pay more of the cost or to accept fewer benefits. Even if the latter means workers would be paying somewhat less upfront' they would have to really hope they don't become sick or injured' as the bills can be astronomical.
It's a problem that it doesn't seem will be abating anytime soon. More than 30 percent said they intended to increase workers' contributions toward premiums next year' and another 35 percent said they have every intention of raising employees' deductibles.
The actual figures could be even higher.
About a quarter of small company employees had yearly deductibles of $1'000 or more for a single individual last year. That was a jump of about 7 percent from what we saw in 2006.
Perhaps the only good news is that while employer insurance premiums continue to increase' they may be doing so at a slightly slower rate. While they climbed at a pace of more than 8 percent the last two years' they climbed by just 6.5 percent last year.
California's employer coverage rate is on par with the national average of about 60 percent.
Another piece of good news is that those who aren't able to secure health care coverage through their employer are going to soon have coverage options under Obamacare' though that won't start until January.
Those option will include subsidies on premiums for individuals looking to purchase private coverage. In some places' there will be an expansion of Medicaid' which provides both state and federal funding for health care to the nation's poor.
Still' the fact is' many workers at the moment are receiving less coverage than they otherwise would' and that means people are finding themselves in a deep mess of debt.
While there are certain kinds of debt that aren't dischargeable with a bankruptcy' medical bills.
Even if you aren't eligible to file for a Chapter 7' a Chapter 13 plan could allow you to repay those bills at a lower rate over a longer term.
Your bankruptcy attorney should discuss all of these options with you.
If you are contemplating bankruptcy in Woodland Hills' contact Cal West Law to schedule your free consultation. Call (818) 446-1334.
Additional Resources:
Employer health premiums rose 170% in California in last decade' April 24' 2013' By Chad Terhune' Woodland Hills Times