A real estate research firm has reported that in the first quarter of this year' California foreclosure activity declined sharply to 18'600 – a 51 percent dip from the previous quarter and a nearly 70 percent drop from last autumn.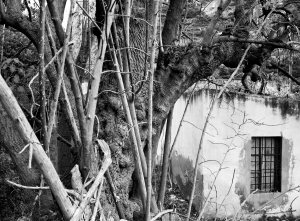 However' our Woodland Hills foreclosure attorneys know that this is nowhere near the end of the story.
For those foreclosures that do remain' many California homeowners are having a a difficult time determining who owns the legal right to their home. Each mortgage is accompanied by reams of complicated paperwork' and banks have counted on the fact that most people don't understand or even really read these documents. In fact' in far too many cases the lending institution has lost the paperwork and simply forged a new set of documents.
Most people aren't able to tell when looking at their property records whether they are fraudulent.
This was clearly evidenced in the so-called "robo-signing" scandal a few years ago' in which both banks and mortgage services were churning out foreclosure documents that swore to property rights – even though it wasn't actually clear whether they actually owned the property. As a result' many people were improperly foreclosed upon.
Some of these concerns remain relevant today' and that's why having an experienced foreclosure lawyer is so critical. It's important for homeowners to know that they are not being taken advantage of or wrongly evicted.
A recent investigation by the Center for Investigative Reporting and NBC Bay Area found that several banks – namely' Bank of America and its subsidiaries – have continued to sidestep proper procedure in the course of filing for foreclosure.
For example' one woman in Oakland was reportedly thrust into foreclosure after a trustee for Bank of America improperly inserted its name on the loan document' which effectively allowed the bank to take over the loan.
In another case' the bank reportedly somehow "lost" a $28'000 cashier's check sent by one homeowner in order to catch up on his mortgage. Not only was he not credited for that loss' but he lost his home.
A big part of the reason that foreclosures in California are down has to do with the Homeowner Bill of Rights' which is an attempt to address many of the systematic problems with foreclosures. It took affect January 1st of this year. Part of what it does is bar banks from foreclosing on a property while the loan modification is ongoing. It also mandates that banks have to establish a single point of contact for each homeowner.
However' the legislation fails to address one key aspect' and it's a big one: Fraudulent foreclosure documents. Of course' legislators likely figured there was no need to address this' as this practice is already illegal. The problem is this hasn't seemed to deter many firms.
As a representative with the National Consumer Law Center was quoted recently by the CIR as saying' banks have a major monetary incentive not to comply with state and federal mortgage laws. They have been doing it illegally and sloppily for a long time' and there is this sense that they are entitled to continue doing so.
We won't let them get away with it with our clients.
If you are facing foreclosure in Woodland Hills' contact Cal West Law to schedule your free consultation. Call (818) 446-1334