A recent report shows that the rate of bankruptcy filings among recent college graduates has spiked by nearly 20 percent in the last few years.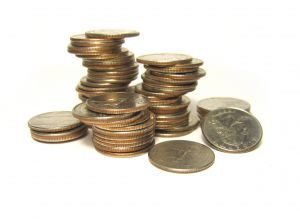 Our Woodland Hills bankruptcy attorneys know there tends to be a misconception about the typical filer as being someone who is low income and less educated. But even high-earning' recently graduated individuals can sometimes find themselves in financial trouble.
The study reached some 50'000 respondents over a four-year time frame in an effort to measure the financial status and make-up of debtors in the wake of the 2005 passage of the Bankruptcy Abuse Prevention and Consumer Protection Act. This was a measure that applied more stringent restrictions on filers as a way to curb alleged abuse of Chapter 7 filings.
But the effect that it's had on people who are just trying to lay the foundation to strike out on their own and build their own lives has been undeniable. It's a combination of high student loan debt' a sluggish economy that has led to fewer employment opportunities and credit card companies that market aggressively to naive students on college campuses.
As parents' we may not be able to control the cost of tuition or the pace of the economic recovery' we can control the level of preparedness of our children. That means laying a strong foundation in childhood' and particularly driving home money management skills for teens.
Some schools have added financial literacy to their education programs' but parents have been proven to have the greater influence.
To begin' consider putting your teen on a monthly budget. Rather than just handing your teen $20 as they're heading out with their friends on a Saturday' limit the amount you give them each month and consider requiring that money be in exchange for completing a certain task or set of tasks regularly.
You can also underscore the importance of saving by providing incentives to save. Automatically transfer 10 percent of any gift or money they receive into a savings account. For any additional amount, they choose to save' you can offer to match those funds.
If your teen already has a job' he or she may be ready for a checking account with a debit card. Make sure you have a talk with them about racking up overdraft fees and other expenses if they fail to be responsible for it. You may teach them how to connect their savings account to their checking to cover overdrafts just in case.
Assign budgeting homework. For example' if you are trying to figure out which new cell phone plan to take on or planning some kind of a trip' brings your teen into the fold by asking him or her to do the research for you. This will underscore the value of operating on a budget – and may even give them a better appreciation of why you say no when you do.
You may also want to teach them the value and the art of "vintage" and "thrift." Learning to be frugal is a skill they will carry with them throughout their lives.
If you are facing foreclosure in Woodland Hills' contact Cal West Law to schedule your free consultation. Call (818) 446-1334