One would think it counterintuitive to target people with no jobs for higher fees.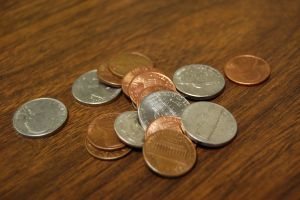 And yet' our Woodland Hills chapter 7 bankruptcy attorneys understand that this is exactly what's happening in at least 10 states in this country' including California.
According to a recent report by the National Consumer Law Center' nearly 4.5 million Americans are receiving unemployment benefits. The problem is that a large portion of those benefits are lining the pockets of big banks because of the massive "junk" fees that are associated with the prepaid cards that are used to disseminate the money.
Adding insult to injury' the exorbitant fees that financial institutions collect for this "service" aren't even required to be funneled into boosting their own employment rolls. Instead' it goes right to the bank's bottom line.
Prepaid debit cards are currently the top vehicle with which to distribute unemployment benefits. Some states are a bit stricter than others' but many seem to take no issue whatsoever in allowing banks to load on those "junk" fees.
California' which does have some stringent laws with regard to keeping those fees at bay' still lost nearly $2 million last year on state-issued' pre-paid debit cards. That's $2 million that didn't go to Californians who were struggling to pay for basic necessities like food' rent and gasoline. That's $2 million Bank of America certainly could have done without.
In some places' it's even worse. For example' in Alaska' JPMorgan Chase charges an unemployed beneficiary $5 each time that individual speaks to a teller. That individual is charged another $1.50 each time he or she makes a withdrawal more than once a week. If he or she calls an automated customer service line' there will be a 35 cent charge. Want to simply check your balance to make sure you're not overdrafting? That will be 40 cents.
In Minnesota' U.S. Bank rakes in $3 for any customers service line call after the first in a month-long period.
In Iowa' if your transaction is denied due to insufficient funds' Wells Fargo charges the unemployed beneficiary an additional 50 cents.
In Ohio' where U.S. Bank is contracted to provide the prepaid benefit cards' there is no charge to use an ATM. The problem is that 16 of Ohio's 88 counties don't have a U.S. Bank. Some of those include areas with some of the highest unemployment rates in the country' at between 12.6 and 15 percent.
Granted' these are not large sums' but they add up and this kind of nickel-and-diming is something our unemployed workers can scarcely afford.
What's more' federal law requires that recipients be offered a choice of how they want to receive their unemployment benefits. Options would include a check' a direct deposit or a debit card. But there are five states – including California – that are seemingly breaking the law in this regard by only offering the prepaid debit card options – which is where so many of those junk fees are hidden.
Certainly' banks have operating costs' but the current system is entirely unfair' and our L.A. bankruptcy lawyers hope lawmakers will take note and demand better of these financial institutions.
In the meantime' if you are unemployed and struggling with debt' call us today to learn more about how bankruptcy may be able to help you get back on your feet.
If you are contemplating bankruptcy in Woodland Hills' contact Cal West Law to schedule your free consultation. Call (818) 446-1334