Hands-down' one of the absolute worst things about falling behind on your bills is the treatment you receive from debt collectors.
Our Woodland Hills Chapter 7 bankruptcy lawyers are familiar with the horror stories:
Incessant calls
Profane language
Inflating debt amounts
Collectors pretending to be attorneys
Threats to garnish wages or even inflict violence
All of this is illegal' of course' per the Fair Debt Collection Practices Act. But that often doesn't stop debt collection agencies from engaging in these types of tactics.
It's encouraging' then' to see the Federal Trade Commission take a hard line when collection firms are caught red-handed harassing debtors and bullying them into making payments on debts that might no longer even be valid.
Expert Global Solutions' a firm based out of Texas' was the FTC's latest target. The company is accused of calling debtors at all hours of the day and night. In a number of instances' the company was caught calling people while they were at work. Even worse' in some cases' the calls didn't stop after the debt was paid or discharged via bankruptcy. The firm blatantly refused to verify whether the debts were in fact still owed.
These are serious violations of federal law that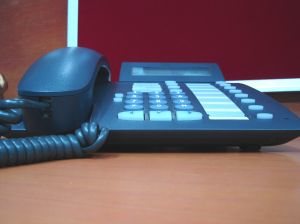 had a severely negative impact on people's lives and stress levels. In turn' the FTC hammered out a settlement requiring the company to pay $3.2 million for these violations.
This might seem like a lot' but it's questionable whether it will be enough to make this company change its ways.
This was not some small firm in rural Texas. This is the largest debt collector in the country' with an annual revenue of $1.2 billion and an estimated 32'000 workers. This is a company that makes more money when it breaks the law than when it follows the rules.
In addition to the fine' the company has been ordered to cease contact with customers who request it. The company will also have to go through the process of verifying all debts before contacting customers. Of course' this was already the law' so it remains to be seen whether restating it directly to the company in this way will have any impact.
The settlement was announced just one day prior to the newly-formed Consumer Financial Protection Bureau's debt collection hearings in Maine. It was reported then that some 30 million Americans have at least one loan in debt collections' be it a credit card' vehicle loan' student loan or mortgage. The average amount of debt is about $1'400' but keep in mind that's an average. It's likely some people's debts are far less' while others are quite a bit higher.
For those who feel as if they are drowning in debt' a Chapter 7 bankruptcy is often the best solution. By law' the simple process of filing should stop the constant calls from collection agencies.
If you are contemplating bankruptcy in Woodland Hills' contact Cal West Law to schedule your free consultation. Call (818) 446-1334