This past summer' many Americans became familiar with an average interest rate-setting called the London Interbank Offered Rate' better known as Libor.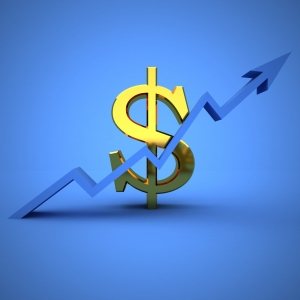 A scandal erupted earlier this summer when the British Barclays Bank admitted that it had been involved in fraud by rigging those rates so that a number of entities – from local governments to community banks – would have to pay higher rates. U.S. banks were allegedly in on it too' including JPMorgan and Citigroup.
Now' however' Woodland Hills foreclosure attorneys understand that a new wronged party has emerged: homeowners. A federal class-action suit was filed in New York earlier in the month by borrowers who said their adjustable-rate mortgages were based on that Libor rate' which we now know had been manipulated for fraudulent profit.
Barclays has already agreed to a $450 million settlement with regulators in both the United Kingdom and the United States. Other settlements on behalf of more banks are expected in the coming months' and there are still multiple class action suites pending.
The Libor rate' if you're not familiar' is actually a collection of rates that is set for 10 different currencies across 15 time periods' ranging from a day to a year. Basically' it's purpose is to measure how much it costs to borrow between the world's biggest banks. So if you have an adjustable rate mortgage' you might be asked to pay whatever the given Libor rate is' plus another 2 or 3 percent.
The rates are set every day and' until last month' were monitored by the British Bankers' Association. The association has since said it will be transferring regulatory powers over to U.K. government regulators in the near future.
But of course' that won't solve the harm already suffered by homeowners who were harmed due to the previous manipulation. The homeowners say that they were paying much higher rates than they should have been throughout certain time periods throughout the life of their loan.
This class action has the potential to involve thousands of U.S. homeowners and previous U.S. homeowners. In the four years between 2005 and 2009' there were roughly 1 million adjustable-rate mortgages that were set according to the Libor. That's according to the Office of the Comptroller of the Currency.
The suit doesn't pinpoint the amount of damages being sought' but it does indicate that the banks named in the suit profited by hundreds of millions if not billions of dollars from homeowners who became pawns in the fraud.
The average homeowner is estimated to have overpaid an extra $300 a year due to the manipulation. No' it's unlikely this amount in and of itself was enough to send a person spiraling into debt and subsequent foreclosure proceedings. However' we know that other actions of some of these same financial institutions did.
What it comes down to is the principle of the matter. Large financial institutions should be made to pay for the fraud they allegedly committed at the expense of the average homeowner. This is one attempt to do that.
For those who are continuing to struggle to stay in their homes and avoid foreclosure in Woodland Hills' we can help.
If you are facing foreclosure in Woodland Hills' contact Cal West Law to schedule your free consultation. Call (818) 446-1334.