Americans borrowed more money in November than they had in nearly 10 years' showing that a Woodland Hills bankruptcy filing could be popular in 2012.
Our Woodland Hills bankruptcy lawyers recognize that times are tough and improvements have been minimal. And as unemployment continues to stay high throughout Woodland Hills and California' people continue to rely heavily on credit cards.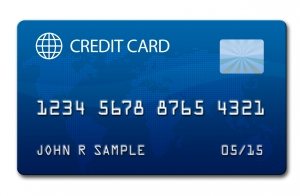 And these companies have noticed. They have increased the number of advertisements they put on the air in an effort to get consumers to sign up for as many credit cards as possible. The more plastic in a person's wallet or purse' the better shot these companies have at keeping consumers trapped in debt.
Yet' bankruptcy in Woodland Hills is a way out for consumers having trouble in this area of their life. These laws help consumers who are trapped in debt because of credit cards.
And it doesn't just apply to the major credit card companies' but also retail credit cards' gas station cards and other types of debt that consumers regularly pile up when they are in need of money. But it is running thin.
Using credit cards isn't a problem. In fact' most Americans use credit cards as a means to build credit' improve their credit score or make purchases when they don't have the money at that point to make buy something. But problems often creep up when payments are missed or if they are made late. This usually kicks in hidden fees and higher interest rates that can continually hurt consumers.
In November' consumers set a mark when they borrowed $20 billion in a single month' the highest since November 2001' a few months after the Sept. 11 terror attacks in New York' Washington D.C. and Pennsylvania. In that month' consumers took out $28 billion in loans.
Not counting mortgage debt' Americans owe $2.48 trillion in debt' USA Today reports. Credit card debt' calling "revolving debt" by analysts' increased 8.5 percent annually. Some news sources reported that nearly three dozen surveyed economists had pegged the growth for November at half or less than the total number.
Some believe this is a sign that the economy is improving' as consumers have more confidence in the financial system and are more willing to spend. Others believe that this is simply a sign that Americans must do more borrowing because while there were 200'000 jobs added late in 2011' they still are recovering from years of struggling.
Woodland Hills bankruptcy can cure the years of bad credit scores' borrowing and debt. The bankruptcy process clears off credit card debt and allows consumers to move forward without dealing with the credit cards that have ruined their credit scores and made their lives so frustrating. The process is designed to help' not hurt consumers' and give them a way out of the credit card traps.
Cal West Law will provide a free consultation to help guide you in making a decision that works for you. In Encino' Glendale' and Woodland Hills' just call (818) 446-1334.