Fox Business recently reported that Woodland Hills bankruptcy lawyers have shown concern that student loans may be the next major reason American consumers get into debt.
In 2007' the National Association of Consumer Bankruptcy Attorneys testified to Congress that they were increasingly worried about the number of people meeting with them to discuss bankruptcy because of subprime mortgage rates. Banks said the issue was under control' but that couldn't have been further from the truth.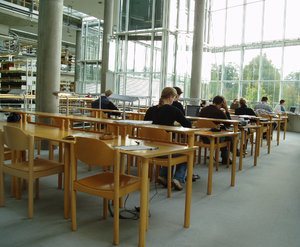 Now' as Fox reports' the new concern is the increase in student loan defaults' which have become a growing problem. The association reports that half of its members have seen an uptick in the number of consumers seeking help with college debt that is crushing them. One in four attorneys report that the number of cases they have handled is up 50 percent or more.
Students graduating from college have a tough challenge ahead. They are being burdened with huge student loans because the cost of getting a degree has skyrocketed. The competition for loans and grants is fierce and at the same time' the job market has been slow to recover. As the association reports' many people are considering Woodland Hills bankruptcy as a way to help.
Credit report company FICO reports that consumers owe $750 billion in student debt loan' which adds up to more than what people owe on their credit cards. On top of that' 67 percent of student loan lenders believe that delinquencies are set to increase. That's up 19 percent in three months.
Student loans can be provided by the federal government or by private companies. Either way' a huge rise in student loan defaults could send another shockwave through the nation. As with mortgage defaults' the country could be in for a tough road ahead.
While analysts don't believe there will be as big of a sticker shock as with the housing market' an increase in student loan defaults and ballooning tuition costs could cause students not to want to invest that kind of money into a college education. This could harm the country in the long-term because it would make America less competitive in research and other fields.
Changes made to bankruptcy laws in 2005 make getting student loan forgiveness more difficult. That's exactly what lawmakers were aiming to do when they changed the law. Student loans are treated differently than any other type of debt. Only those who can show they have an undue hardship from the loans can qualify to have the debt forgiven.
Bankruptcy can still be helpful for those who are in debt because of student loans. It's likely that consumers who have massive debt problems owe on other forms of credit as well. A bankruptcy filing can eliminate other types of debts and free up room to continue making the student loan payments.
Defaulting on loans can open up consumers to lawsuits in the future. But filing for bankruptcy actually stops creditor actions and provides instant protection from garnishments' harassment and other actions. Bankruptcy in Woodland Hills may be a way to eliminate other forms of debts' allowing the consumer to pay back student loan debt at a low interest rate. This is likely a better option than defaulting on a loan.
Cal West Law will provide a free consultation to help guide you in making a decision that works for you. In Encino' Glendale' and Woodland Hills' just call (818) 446-1334.
Additional Resources:
Student Loan Debt: Next Big Economic Shock' by Gail Buckner' Fox Business