A troubling new report by the Pew Charitable Trusts indicates that the poorest people in our country are just barely scraping by' covering the basic expenses by taking on several short-term' high-interest loans each year.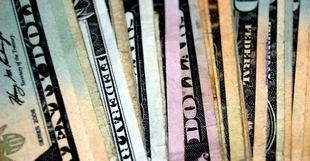 They're called pay day loans' and they've gotten a lot of flak in recent years for their predatory tactics' which sometimes have borrowers paying up to 500 percent of the principal balance' leaving customers in a crippling cycle of debt. In fact' San Jose even moved to put a moratorium on the number of storefronts earlier this year.
What our Woodland Hills Chapter 7 bankruptcy attorneys find extremely troubling' though' is that far too many individuals are taking on these loans' despite the risks. And it's consumers who can least afford the exorbitant interest rates who are often most at risk. Additionally' consumers are using the loans for things like groceries and mortgage payments' as opposed to one-time' emergency expenses' which is how the loans are marketed.
The companies say loans are intended for things like a car repair or a child's prescription medication that needs filled – those urgent expenses that can't wait but that you can't cover until you're next pay day.
This might be Ok' except for the interest. On average' those taking on the loans – and there are about 12 million across the U.S. each year – are paying about $900 in interest for a loan of $375. This just shows how the costs can grow exponentially when you can't afford to immediately pay off the initially-borrowed amount all at once. Multiply this by an average of five times a year – which is typically how often borrowers are seeking these services – and we begin to see a cyclical pattern of debt.
In the course of its research' Pew surveyed some 33'000 adults. What they discovered was that the average payday loan customer was between the ages of 25 and 49 with a household income that fell below $40'000. In fact' most payday loan users had incomes of between $15'000 to $25'000 – placing them squarely beneath the poverty line.
Of those who sought these loans' 70 percent were using them for bills that were recurring – the electric payment' their rent' their car loan. Of course' the obvious reason is the economy' with steep unemployment rates and rising costs for basic household products.
It's estimated that storefront lenders have also upped their aggressiveness in recent years. In 2003' it was estimated there were about 3'000 payday storefront lenders. Today' Pew has pinned that number at about 20'000 – and that doesn't include the increasing number of credit unions and banks that offer the same type of high-interest loans.
These places make their money by ensuring you get trapped in debt. There is very little incentive for them to help you climb out.
The bottom line is that many people are feeling the squeeze. But if you think you require even one of these loans just to cover basic expenses' you need to stop and rethink your strategy. In many cases' if your debt has gotten to this point' it's time to seriously consider bankruptcy as an option.
If you are facing Chapter 7 bankruptcy in Woodland Hills' contact Cal West Law to schedule your free consultation. Call (818) 446-1334.
Additional Resources:
Americans Paying Dearly for Payday Loans' By Brian O'Connell' The State-Journal Register