Good news for individuals facing an Encino foreclosure or seeking an Encino mortgage loan modification: A revamped version of the Home Affordable Refinance Program (HARP) is expected to help some 7 million homeowners.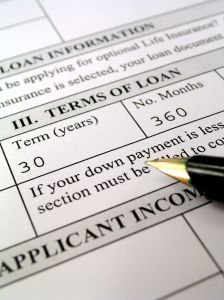 As our Encino foreclosure attorneys understand it' the modifications were announced last year' but they won't really hit stride until the middle of this month. That's when Freddie Mac and Fannie Mae will complete improvements to their automated application system.
Of course' any refinancing or loan modification action should be done in consultation with an experienced attorney' who can ensure your best interests are protected. However' we are encouraged that many more homeowners will have access to the benefits of this program' as many had been excluded under previously strict guidelines.
One aspect that's going to be extremely helpful for people who are drowning – completely underwater – on their mortgage' is the revision that allows the person to have a mortgage balance that is higher than 125 percent of the current resale value of their home. This is called the loan-to-value ration (or LTV). In the past' an individual's LTV had to be less than 125 percent in order to qualify. But that meant that millions of the hardest-hit homeowners were left out in the cold with few options.
Now' those homeowners can qualify for a mortgage loan modification at much lower interest rates – something that could save some people the heartache of losing their home or the weight of debt.
Still' there are some other stipulations that are to be considered before someone can qualify. These include:
Loans that are guaranteed by Freddie Mac or Fannie Mae are the only ones that will be eligible. VA or FHA loans won't.
Your mortgage has to have been bought or securitized by one of the above by the end of May 2009. Plus' it has to have an LTV higher than 80 percent.
You have to be current on your loan payments' with no more than one late payment in the last year.
One problem that has cropped up' however' has to do with who your mortgage insurer is – something you don't have any control over. United Guaranty Corp.' holds about 10 to 15 percent of all the loans that might otherwise qualify. The reason why is technical and complicated' but it basically boils down to the fact that UGC has refused to waive its right to compel the banks to re-buy bad loans' so it's mandating more underwriting in some instances.
The bottom line is that if this is something you are thinking of doing' apply for it anyway and consult with an experienced Encino mortgage loan modification attorney who can help guide you through the process.
If you need to speak with a foreclosure litigation attorney in Encino' Woodland Hills or Glendale' contact Cal West Law at (818) 446-1334for a free consultation.