MSNBC.com reports that there are more U.S. homes entering into the foreclosure process — a course of action that is dragging along and taking longer.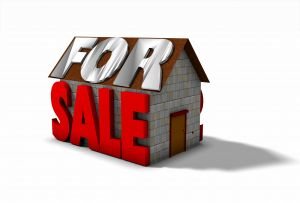 While this is bad for the economy' a longer process can help those dealing with foreclosure in Woodland Hills. A longer process means more time to consider your options along with the assistance of an experienced Woodland Hills bankruptcy attorney.
For those who have fallen behind on payments or who are on the cusp of financial disaster' bankruptcy will ensure you keep your home while dealing with the debt that has befallen you. Some may attempt to deal with the banks alone' hoping to score a loan modification or some alternative to the position they are in' but it rarely works.
Consulting with a good Woodland Hills bankruptcy lawyer can help you make much more progress than attempting it on your own. These financial matters are complex and require the skills and experience of a lawyer who has dealt extensively with banks in the past.
They are out to make money' not friends' and they typically aren't concerned with the homeowner's financial issues. Like any business' they look at the bottom line. But bankruptcy is the one thing that terrifies them because officials know that all of the consumers' debtors will look to get a bit of money' which puts them at a disadvantage.
In some forms of bankruptcy' the banks will get nothing' while the consumer walks away without any more debt. It's certainly not that simple' but the rewards are high. If you have these financial issues' consider this option.
According to the story' as experts predicted' the number of foreclosures being filed in the United States has again begun to increase. Many analysts believed that after banks began reviewing their foreclosure processes in the fall of 2010' it would take about a year before they again began filing a high number of foreclosures.
This has come true. As MSNBC.com reports' the number of houses that received first-time default notices between July and September was 14 percent higher than from April to June.
After regulators discovered problems with robo-signing' false documentation in foreclosure cases and produced documents that didn't exist at the time the loan was signed' banks had to scale back their practices rather than move forward with incorrect documentation that violated homeowners' rights.
But now' even though there are still allegations that the practices are still ongoing' banks have again begun filing notices in an effort to take away people's homes. The time is now to consider bankruptcy in Woodland Hills if you are worried about losing your home. Bankruptcy can protect you.
Rather than float around the problem' address it head on. Don't allow the banks to take your home without a fight. Consult with an experienced lawyer who can help you sort out your financial issues by using the laws for your benefit.
Cal West Law will provide a free consultation to help guide you in making a decision that works for you. In Encino' Glendale' and Woodland Hills' just call (818) 446-1334