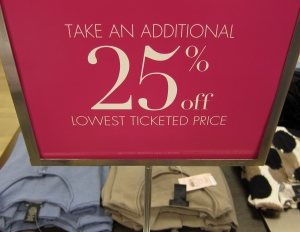 Whether you're a seasoned financial planner' a young family unable to keep up with payments on your house' car and students loans or someone who has already gone through the freeing process of bankruptcy' smart money tips can be helpful to you. MSN Money provides 15 areas where you're throwing away your money.
For many people' personal finances are the one thing they just can't get under control. Whether it's compulsive buying' ill-advised large-scale purchases' not putting any money away in savings' falling victim to predatory lending' or simply not having enough money to go around' they need help. The Woodland Hills Bankruptcy Attorney has seen these struggles in clients for years. You're not alone.
But you must take action. Bankruptcy in California may be the solution to get your life back on track. Bankruptcy is a legal way to get your finances back in order. It's one of the few sets of laws on the books that protect consumers.
There are many reasons you may be stuck in a place where you can't realistically pay off your debt. Medical bills' unemployment' risky investments' divorce and credit cards with high interest rates have gotten to many of us. Sometimes all the planning in the world can't prevent tough life situations that cause our money problems.
Here are some tips to be smart with your money:
Pay off your balance in full each month. For instance' a $1'000 balance with 18 percent interest on a credit card is a free $180 you're blowing every year.
Cut the unhealthy habits. Are you smoking' spending thousands each year on cigarettes? Do you realize it adds to the cost of health and life insurance' too?
Cellphone overload. Fancy smartphones cost hundreds of dollars and their rate plans can also cost more than $100 per month. Go to BillShrink to evaluate your usage or consider a pre-paid phone.
Buying brand names. Many people insist that name brands are better' but many generic brands can provide the same product at half the price. Shop wisely.
Get the freebies. Go to the library instead of the bookstore and eat at restaurants that offer free meals for kids.
Make your money work for you. Search for high yields on CDs and money-market savings accounts instead of letting it sit in a low-interest savings account.
How you got there doesn't matter. But if you aren't able to make all those payments and you can't stop thinking of ways to prevent creditors from calling' you should schedule a free consultation with Woodland Hills Bankruptcy Attorney to determine what avenue is the best for you
Woodland Hills Bankruptcy Attorneys will provide a free consultation to help guide you in making a decision that works for you. Alternatives to bankruptcy may work in your individual case' or it's possible that bankruptcy will keep creditors from taking your hard earned money. But don't do it alone. In Encino' Glendale and Woodland Hills' just call.
If you need to speak with a bankruptcy attorney in Woodland Hills' Encino or Glendale' contact Cal West Law at (818) 446-1334 for a free consultation.