The numbers don't lie. The Orange County Register reports that in the 12 months ending March 31' California filed nearly 7 bankruptcy filings per 1'000 people' the fourth-highest rate in the country. That's up from a year ago' when California had about 6 filings per 1'000 people.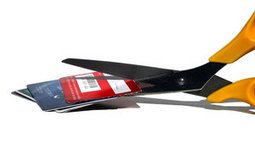 While this news means people are struggling with their debt' it also means you aren't alone if you're seeking help filing for bankruptcy in Woodland Hills. Take advantage of our free consultation to see if bankruptcy is right for you.
According to the bankruptcy numbers' there were 1.1 million Chapter 7 liquidations in California. Chapter 7 bankruptcy in California is also known as personal liquidation bankruptcy.
Chapter 7 usually involves debts such as credit card balances' medical bills' lawsuits and other money owed. Most people qualify if their debt prevents them from meeting their monthly living expenses and they don't have a lot of valuable property. A means test will be done to assess your income and determine whether you qualify.
In Chapter 7 bankruptcy' a trustee is appointed by the court to examine your net worth and records' information that will be organized and filed by Woodland Hills bankruptcy attorneys. Part of the trustee's job is to pay creditors by liquidating any substantial assets that aren't protected under the law. In some cases' vital assets can be protected' such as a house and vehicle. We will help determine which assets can be protected.
But many of the people who file for bankruptcy have thousands of dollars in credit card debt' medical bills or other debt and can't make mortgage payments or pay bills for other important assets. Then' it's possible that California Chapter 13 bankruptcy would be the best way to proceed. It's a different from of bankruptcy' but is designed to give you the same result. How it differs from Chapter 7 is that you set up a payment plan over three to five years to satisfy outstanding debts.
The design of Chapter 13 bankruptcy is to give consumers with regular income more time to pay off debts and keep their assets. It can be used to stop foreclosure or halt the repossession of a car. You may also be able to void certain debts that wouldn't be allowed under Chapter 7.
This area of law can be particularly helpful to people who are trying to get their lives back on track. But it requires a smart assessment of your situation' your assets and what kind of outcome you are hoping for. So' consult with a Woodland Hills Bankruptcy Attorney if you are considering this move.
If you need to speak with a bankruptcy attorney in Woodland Hills' Encino or Glendale' contact Cal West Law at (818) 446-1334 for a free consultation.