It has been said that divorce is not only an emotionally draining experience' it can be a financially draining experience as well. The post-holiday season typically sees a spike in the number of couples calling it quits. In many cases' bankruptcy in Woodland Hills can help.
Gone are the days of splitting two incomes or saving up money together and here are the days of a single income' living in a new place alone and still having to make payments to support the children or possibly the ex-spouse.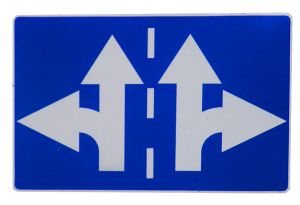 Our Woodland Hills bankruptcy lawyers have been able to help many people get through a divorce through the help of bankruptcy laws. In other cases' eliminating stress over debt can actually help keep a marriage together. Divorce can be a traumatic time and can lead to major financial issues. Not only is a division of assets necessary' but a division of debt as well.
And given that real estate prices have tanked' unemployment is high and credit card bills may be mounting' a divorce can be a pricey proposal. But if the couple deems it necessary' a divorce lawyer should ensure that all financial implications are considered. Even so' a Woodland Hills bankruptcy lawyer may be needed.
In the Marriage of Cini' a case out of Montana' Chapter 13 bankruptcy protection was needed.
According to court documents' during the divorce' the couple agreed that the wife would transfer all of her interest in two corporations the couple owned to the husband in exchange for $250'000 via $3'000 monthly payments with the difference due after 18 months. The couple also agreed that the wife would assume operational control of the businesses.
A court rule that the husband was to turn over business accounts and financial records about the businesses' along with business records' to the wife. But the husband didn't' which forced the wife to file for Chapter 13 bankruptcy.
According to court documents' soon after taking over the businesses' the wife received calls from creditors and employees regarding unpaid wages and delinquent accounts. She became concerned that her husband wouldn't be able to satisfy the agreement of the court order and sought enforcement of the order from the court.
As problems continued' despite court orders telling the husband not to interfere with the businesses' the wife's finances got worse. At the same time' the husband began contacting contractors directly and having them send bills to him. He wouldn't provide passwords to operate the companies' computer systems.
Two courts found in favor of the wife to award attorney's fees and costs because of the husband's continual efforts to sabotage the companies they had owned together.
This may be an extreme example of how divorce can affect a person's finances' but things like this do happen. Even when a business isn't involved' two people who have gotten used to splitting the costs of living and suddenly have to come up with their own money can face problems.
There are times when bankruptcy protection can come in handy to protect a couple from the financial implications of divorce after a long-term marriage.
Nader' Naraghi & Woodcock' APLC will provide a free consultation to help guide you in making a decision that works for you. In Encino' Glendale' and Woodland Hills' just call (818) 446-1334.