For many right now' a savings account is a big luxury' as consumers continue to struggle with debt issues — including bad mortgage debt and high credit card balances.
In fact' as the Woodland Hills Bankruptcy Lawyer recently reported' about 64 percent of people surveyed don't have $1'000 to spare if an emergency arose. Most of the people surveyed would simply ask for a loan or add to their already high credit card debt.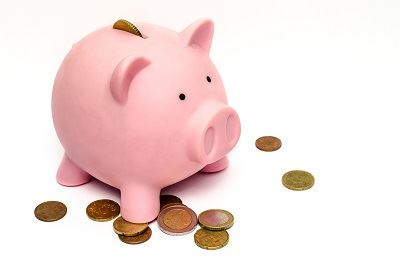 While this isn't surprising' it's concerning. And it's these types of consumer debt problems that lead to bankruptcy filing in Woodland Hills. Bankruptcy isn't the bad word it may have been years ago. Millions of Americans each year are so overwhelmed with debt that they need protection and the law is designed with those people in mind. It is a consumer protection law — protection from the real estate market' protection from the actions of banks and protection from the predatory lending practices of credit card companies.
Consult today with an experienced Woodland Hills Bankruptcy Lawyer in order to get back on track financially.
According to the MSNBC.com article' more parents are attempting to save for college — about 67 percent of those surveyed — but the pressures of the economy and the high cost of education are making the savings more difficult. The same survey in 2007 found that only 58 percent of those questioned by Fidelity Investments were saving money for college for their kids.
The survey also found that more than 50 percent of the parents who have children younger than 5 are still paying off student loans of their own and about half are paying an average of $576 per month for day care or preschool costs. Forty percent of those are also putting aside money for college.
Yet despite more parents stashing away cash to pay for future college costs for their kids' the high cost of education — which goes up year after year — has made those savings less impactful. Fidelity calculates that in 2007 the average American family would be able to pay for 24 percent of tuition costs. That number has shrunk to 16 percent now.
Given this realization' more parents are asking their teens to work part-time jobs to help cover the cost of college. Some are asking for their kids to live at home and commute to public universities instead of private' expensive colleges. Some parents are taking up second jobs to put away a few more dollars.
Saving for college takes discipline' but it may be impossible for some people right now. For those who are drowning in debt' saving isn't possible. But filing for bankruptcy and getting those debts discharged can make a difference.
After finishing with the bankruptcy process' debt will be gone and the consumer has a fresh start at life. You can start saving again' storing away money and have the ability to change your spending habits to avoid another financial disaster. The creditors will stop calling and life will have some peace about it again.
Woodland Hills Bankruptcy Attorneys will provide a free consultation to help guide you in making a decision that works for you. In Encino' Glendale' and Woodland Hills' just call (818) 446-1334.
Additional Resources:
Parents falling behind on saving for kids' college' by Jessica Mintz' MSNBC.com